The Paradigm Care & Enrichment Center would like to welcome everyone to our brand new blog! Here you can stay up to speed on all of our latest news, information, tips, and important dates. Also, we won't waste any time either, as we have plenty of important news to share, right off the bat!
We will be expanding from our original Waterford toddler daycare location. When the Paradigm Center in Canton, Michigan officially opens its doors on Monday, April 7. In addition, the ribbon-cutting ceremony to introduce the Canton location will be held on Tuesday, April 8.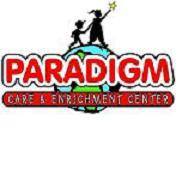 We will then kick off its grand opening in style by offering a low introductory rate to parents looking for affordable childcare in Canton, MI, lower than all other Canton area daycare centers!
Paradigm Two Great Locations
Our Waterford location will be providing open enrollment for our fall preschool classes through May. We encourage all parents in search of professional childcare in Waterford, MI to enroll during the month of May, as classes do tend to fill up fast.
Parents – we don't simply just keep an eye on your children; we provide an educational and nurturing environment for your child, making us one of the elite toddler education centers in Waterford or Canton, Michigan! To enroll your child or find out more information about Paradigm, contact us today.