The end of the year is quickly approaching and we are eager to celebrate the holidays again this year with you at Paradigm Childcare and Enrichment Center.  We appreciate all of our families from Canton, Waterford, Oakland County , and Wayne County that attend our learning centers. We look forward to another great year with you!
Just a few housekeeping notes:
Attention! Our Canton and Waterford locations are changing their hours for the holiday! At both locations, we will be closed on Christmas and New Years. On Christmas Eve and New Year's Eve, we will be open only for half of a day. Contact us if you have any questions.
---
Our holiday craft gift to you!
Make "magical snow."
To make magic snow first take a large clean empty container. You will also need a box of baking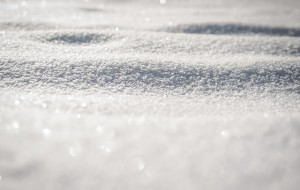 soda and a body of shaving cream. Pour the box of baking soda into the empty container. Next slowly add shaving cream until the texture changes into a soft powdery snow-like substance. The snow will be naturally cold and will smell really fresh and clean!
P.S. Using the baking soda alone can make excellent "santa" snow tracks around the house after Christmas.
Let us see your snow! Share your photo on our Facebook page!