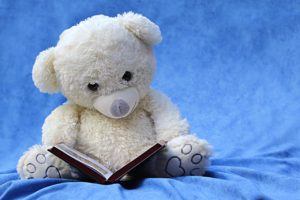 Reading with your child is one of the most important ways to ensure your child has the foundation for reading, learning, and language. Also reading aloud with your child will help exercise their imagination, creativity, and creates family time that you'll look back fondly on.
But when should you start reading with your child? The answer: Now! If you've a first time parent or have never been a big reader yourself you may have some questions, which is why we are here!
Quick Tips:
-Keep the age range of the book in mind
-The sillier the better! You can hold onto your child's attention through changing voices, slowing down and emphasizing points in the story. Make it fun !
-Let them pick the books, this will help them with decision making and help them develop independence
Benefits of Reading With Your Child at Any Age
Here are some the benefits of reading to your child at every age:
Babies
You can start reading to your child at an very early age, in fact we highly recommend it. In addition, even though they may not be able to understand the story, what you are doing is creating a foundation for language. You can start when they are only a few months old and make it part of their daily routine, or even nighttime activity before bed!
Benefits:
-This will help form listening skills, will help stimulate imagination,
-Pointing out and saying the name of specific objects in the story will help them learn words and the objects they are associated with
Toddler Age
Reading to your child during their toddler years can help prevent future reading issues later in school. This is the time they are learning more about the world around them and you can help them develop this.
Benefits:
-Helps with basic speech patterns and learning to grasp language
-Introduces them to new words, ideas, and
-Making it fun encourages them to enjoy reading
-Helps them start to recognize letters and words associated with them.
Preschool
Getting your child off on the right foot for their academic career can starts here. Also there are benefits of reading before bed with your child will create an interest in learning.
Benefits:
-Helps build upon basic speech patterns and teaches them new language skills
-By reading them books that are at a high
Grade School
During this stage in your child's life they will begin to learn the basics of reading. Also you can help foster this by letting them read book aloud with you and helping them learn to sound words out. You can help make learning to read easier and help them practice reading outside of a classroom environment.
Benefits:
Tips:
-Let your child pick books appropriate for their age range and skill level
-Work through words they can't read slowly and patiently
– Try reading them books that are above their skill level but will capture their imagination and encourage them to take an interest in reading
Finally, if you are looking for a learning environment that encourages learning at every age, consider Paradigm for your child. We offer the nurturing environment that will encourage your child to learn and grow