Child Friendly Events In the Greater Detroit Area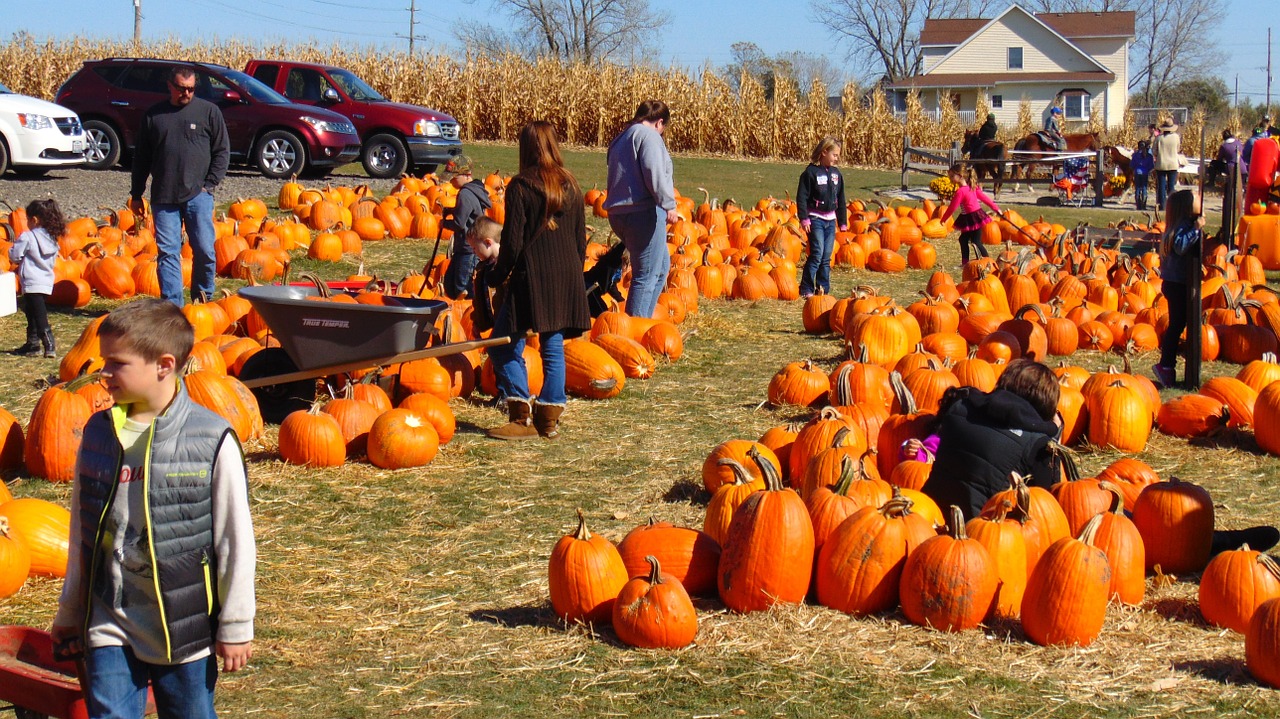 Child-friendly Halloween entertainment can sometimes be hard to find… 
Halloween in the greater Metro Detroit area is filled with fun and great family friendly activities, you just have to know where to look! We found some really awesome events going on that the whole family can enjoy! We've pulled a few event from all over the greater Detroit area check them out: 
Halloween Events This Year
Zoo-Boo! (Royal Oak, Mi.)
Date: October 21st- 23rd
Location: Detroit Zoo
"Merry not Scary" is the name of the game at the Detroit zoo. Take your kids out for Halloween activities such as pumpkin carving, live performances, jugglers, and a haunted reptile exhibit. Make sure to bring your own trick-or-treat bag. Tickets are $9 in advance.
Halloween Hayrides (Waterford, Mi)
Date: Saturday, October 22, 2016 from 6:30p-9:30p
Location: Drayton Plains Nature Center 2125 Denby, Waterford, MI
Every thing that you and your family could want from a Halloween hayride! Bonfire, marshmallows, scary stories, and of course a hayride! (Cash only for tickets), Call 248-884-4818 for more info.
Aqua Tots Troy Halloween Bash (Canton, Troy, Novi)
Date: Sunday October 23rd, 2016 from 3pm- 6pm
Location: Aqua Tots Canton, 43335 Joy Road, Canton Mi. 48187
This annual Halloween event is great for young children who are learning to swim. There will be Halloween themed games, crafts, snacks, and a floating pumpkin patch! $10 per child 4 months – 12 years, admission is free for parents.  
Pumpkin Palooza (Plymouth, Mi.)
Date: Sunday Oct. 23, 2016 Noon- 3 p.m.
Address: Downtown Plymouth
This annual event happens in the heart of downtown Plymouth. It's free, family friendly, and has lots to do. From Live music and entertainment to costume contests, this event has it all.  For more info call:  734-453-1540
Date: Saturday, October 29, 2016 from 10am- 1pm
Location: Oakland County Market 2350 Pontiac Lake Road, Waterford, MI,
Costumes are highly recommended! This event gives your kids a safe environment to  tick or treat in. Each of the vendors at the Oakland market will be participating.
Children can come dressed in their favorite costume and have fun safely trick or treating with the vendors at the Oakland County Market. For more info, visit www.destinationoakland.com.
Spooky Skate (Novi Mi.)
Date: Sunday, October 30, 2016 from 3pm- 4:50pm
Location: Novi Ice Arena 42400 Nick Lidstrom Drive, Novi, MI 48375
Wear a costume get in for $1! They'll be playing Halloween themed music while you skate around! Raffles will be going on as well.
So get out and enjoy some of the Halloween festivities that metro Detroit has to offer! We here at Paradigm Care and Enrichment Center love to keep you and your children informed of events, activities and learning opportunities around the Metro Detroit area!
If you need a place to help your child's preschool education, then consider Paradigm Care and Enrichment Center. We are enrolling now for infants to preschool aged children. Get information on our programs, teachers, and facilities through our website.
Enroll today!