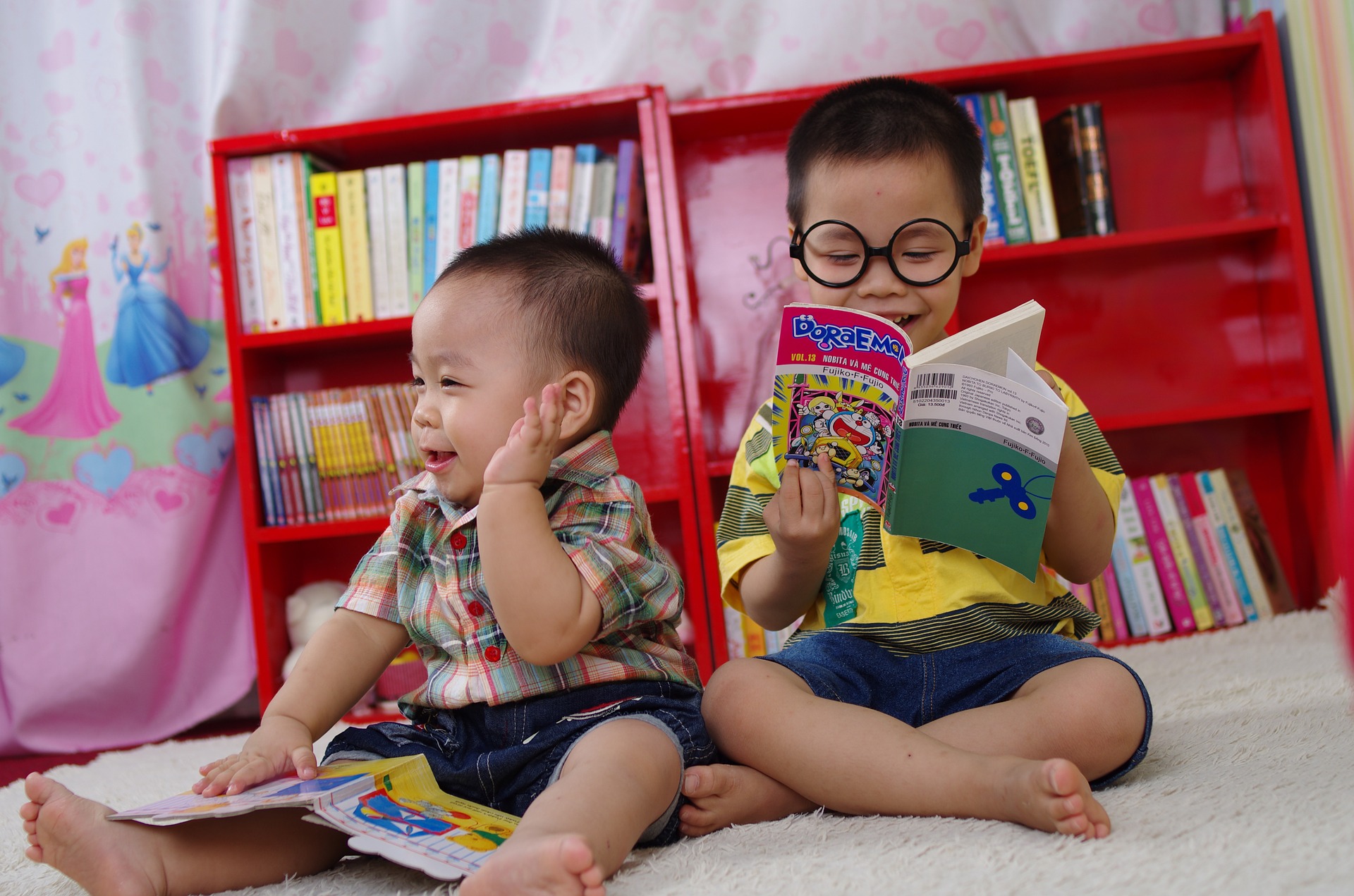 Creating a love for reading is something that has to be encouraged and cultivated in young and developing minds. Children are like sponges, they'll soak up any and all information you give them, good and bad. Knowing this you can help teach them to have a positive view of reading that will carry on as they grow. Even if your infant or toddler can't read, now is the time to start fostering a love of reading. 
How You As A Parent Can Foster A Love For Reading
-Talk about how much you like to read, like books you liked growing up and introduce them to these books. By setting the example of a positive view of reading, your child will easily follow suit
-Take special trips to the library to find books your child will love, the Librarian can help your child's favorite genre and type of book (e.g. books about fishes or bugs)
-Even though they may want to read the same book over and over again, it actually has benefits to your child's development 
–Read with your child at any age
How Paradigm Encourages Reading In Our Program
We here at Paradigm work reading into all of our early childhood development programming. We will be celebrating all month with activities and celebrations starting with a spirit week dedicated to beloved author Dr. Seuss (check our facebook for photos). We have also sent a reading calendar home with the kids to track what books they read all month long. At the end of the month, we will have an ice cream/sherbet celebration.
The 2-year-olds (Young and Old Bridgers) are using the pictures from Write the Room. They participate in something called "Match the Room". They are given picture cards of images from around the room that they have to match with the pictures and text hanging up. This is helping them develop new words and recognizing new objects.
The 3 and 4-year-olds are increasing their knowledge of printed text in our environment with Write the Room.
The 4-year-olds are continuing to add new words to their sight-word banks each week with Read it, Find it, Write it, Stamp it. This activity has the children learning new words, practicing writing letters, working on letter recognition and practicing their motor skills.
We here at Paradigm have created a curriculum that encourages and works with children to guide them along the path of becoming a good reader. We read with our children every day and help the children learn to read little by little.