Everyone knows that along with having a toddler comes having an active lifestyle. As the development stages take place, from infant to toddler, you start to pick up on things you never knew about them before. Listed below are three things to know about toddlers at this highly mobile, forever busy, absolutely adorable age.
What to Know about Toddlers?
Toddlers tend to drop down to one nap
Usually, between the ages of 12-18 months, most toddlers begin to drop down to one nap. For some, this means that they will gain some length in their remaining nap. For others, they won't. Also, most parents enjoy when their toddler loses a nap because it means that they're no longer set to a sleep schedule. However, others miss the extra free time that they once had. Whichever you may prefer, putting your toddler on a one nap agenda pretty much guarantees that your toddler will be exhausted come bedtime.
Tantrums. Tantrums, Tantrums.
I'm pretty sure that you've heard about the "terrible two's", but how many of us are familiar with the tantrums that they might throw? Children can throw fits at just about anything: being buckled down in a car seat, not getting a cookie, sharing toys with others, going down for a nap…the list goes on. In addition, seeking self-control is the best way to go about tantrums because keeping your child on a set schedule will eventually help in the long run.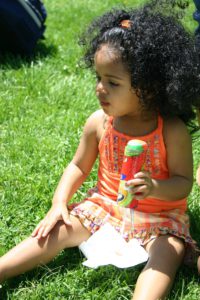 Toddlers are tiny sponges
Each day, your child will begin to amaze you with a new skill or discovery that they've picked up on. Believe it or not, a toddler's brain continues to rapidly develop as time goes on. Also, they learn motor skills such as climbing and running to using a spoon and scribbling. At this age, a toddler's goal is set on conquering new challenges.
Toddler Daycares in Waterford, Michigan
Are you in need of a toddler daycare center for your toddler in the Waterford area? Paradigm Care and Enrichment Center is just the one for you. We offer services like no other and our toddler programs focus on what toddlers should learn in daycare. Finally, for more information on toddler enrollment or things to know about toddlers, feel free to contact us.