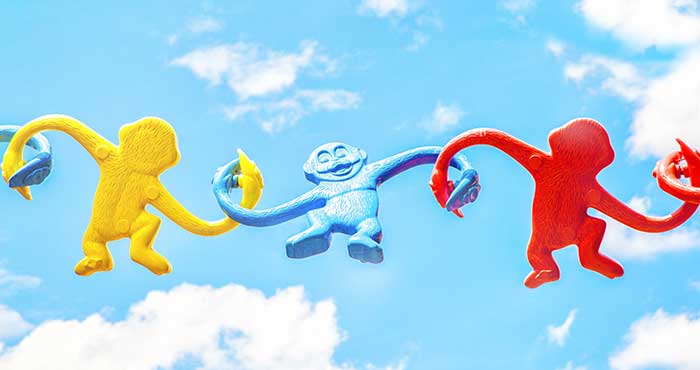 When it comes to the best infant daycare center in Canton, the clear choice is Paradigm. At Paradigm Care and Enrichment Center, we provide a safe and cleaning learning environment for your infant. In this busy day and age, you need a reliable daycare center. Our main goal at Paradigm is to provide every child with an educational and nurturing environment.
While we are located in Canton, Michigan, we also have a location in Waterford as well. We are always looking for new enrollments to either facility. You can contact us today at 734.354.9600 for Canton or 248.363.9800 for Waterford.
April Events In Canton
Easter Eggstravaganza
Saturday, April 13, 2019
Time: 10:30 am – 12:30 pm
Location: Summit on the Park
46000 Summit Parkway
Canton, MI 48188
Bring the kids out to enjoy a variety of Easter and spring-themed activities! Maximize your experience by registering for the Easter Bunny Breakfast which takes place just prior to this event in the Summit's Grand Ballroom! No pre-registration is necessary for the Easter Eggstravaganza, however, there is a $4R/$5NR fee per child which can be paid for at the event's information booths. We will run continuous egg hunts between 10:30 am-12:30 pm in two age categories to help keep the "hunting" fair for even our littlest participants. Please allow some extra time for parking, as historically this is a well-attended event. The grounds tend to be very wet in early spring so please DRESS ACCORDINGLY. Fee: $4 per child R/ $5 per child NR, on-site registration Ages: 11 and under.
---
Family Night with Carnival Games and Food
Saturday, April 27, 2019
Time: 1:00 pm – 4:00 pm
Location: Plymouth High School
8400 North Beck Road
Canton, MI 48187
They will be having many fun games as well as some delicious snacks and appetizers! The event will be perfect for getting out of the house! This family event will allow parents to let their kids have fun and enjoy a couple of hours outside of the house. Any and all proceeds will be donated to Action Against Hunger, a charity that is attempting to make sure that no one in the world goes hungry.
---