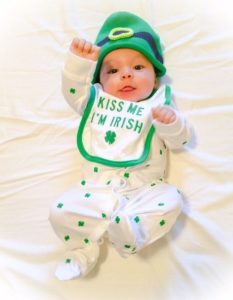 Happy St. Patrick's Day! Enjoy the Irish holiday with some fun  St. Patrick's Day activities from our Pinterest account! There are a lot of other events occurring beside St. Patrick's Day too! With the many events and activities occurring locally, how will you choose which ones to participate in? Luckily for you, we have compiled a list of the best family activities taking place this March!
Best Activities This March
On Sunday, March 1st from 10 to 11 AM, you can bring your toddler to the Sky Zone located in Canton for some fun! You can let off some energy by jumping around with your toddler on the indoor trampoline!
On Tuesday, March 10th from 11 to 11:30, you can bring your child (5 and up) on their day off of school to exercise and have fun for just $12! 
On Saturday, March 14th at 1 PM, you can bring your child to The Ideal Bite Community Kitchen in Farmington Hills for a self-made pizza and a self-decorated cupcake for just $16 per child! This is a great chance for your child to get dressed up in aprons and become immersed in the kitchen!
Our Programs
These are just a few of the fun events that are happening this month. If you know of any other good events, let us know so we can spread the word! If you are looking for daycare services for the upcoming months, please contact us at Paradigm Care and Enrichment Center!
Also, don't forget that March is reading month! Here at Paradigm, we have created programs that help and encourage children to become good readers. We read with our children every day and help the children learn to read. Learn more about our reading programs and other curricula today!