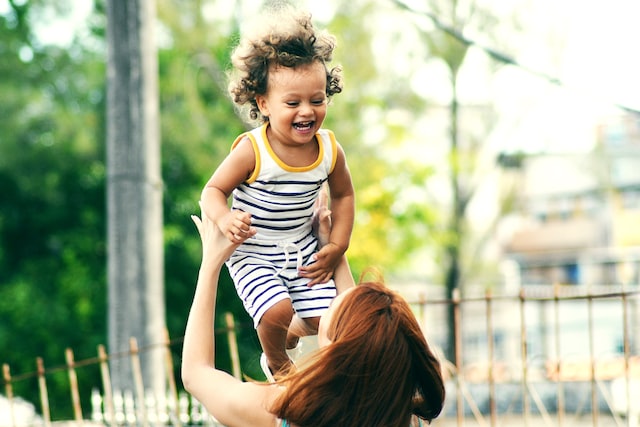 What is quality childcare? When a parent is looking for a childcare center, it is important to understand this question. After all, parents want the best care available for their children while they are away. Childcare should not be "that will do" average. However, what separates average and excellent childcare?
Safe and Loving Environment
Superior childcare comes from having a safe and loving environment. Children are lifelong learners that need a stimulating environment to explore and develop milestones. As a result, it is important to provide a safe space for children to take risks in their learning process. This includes having a low number of classrooms with an excellent adult-child ratio. Furthermore, building safety is also important by making sure doors are locked at all times. In addition, a strict pick-up policy will guarantee that your child will go home with an approved adult. When children have a secure environment, they can thrive.
Experienced Staff
A warm and loving environment is only possible with attentive, patient caregivers. Caregivers and teachers need to have proper training so they can be quality caretakers.  Educators that have training and experience in early childhood development. The experienced staff has greater success meeting the needs of their students. Also, all childcare providers should have a comprehensive background check to guarantee that your child is around adults without a criminal history.
Enrichment Programs
While average childcare centers can have a great staff and environment, enrichment programs separate the good from the best. All childcare programs should be designed to be age-appropriate, allowing children to focus on specific developmental milestones. Each age group has specific needs, meaning that there needs to be consideration and care for what activities are available. In addition, extra-curricular activities such as dance, physical education, music, and more can enhance the programs that students experience.
Quality Childcare at Paradigm
At Paradigm Care and Enrichment Center, it is our mission to provide high-quality childcare through our enrichment programs, patient caregivers, and loving environment. All of our programs focus on giving children the opportunity to grow physically, emotionally, socially, and cognitively! Contact Paradigm today to talk about our quality childcare centers!