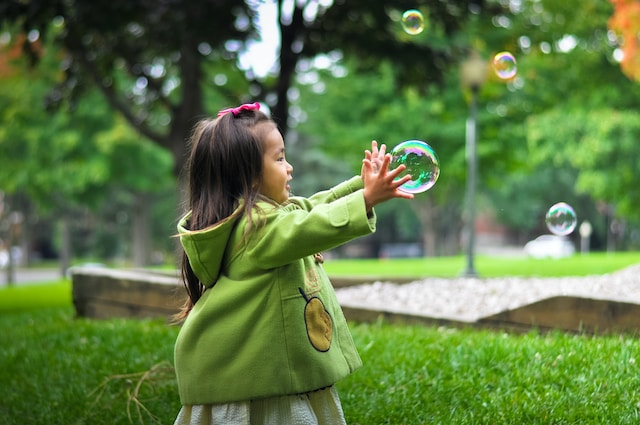 With the weather finally warming up, it is time for the community to enjoy some local family events!
After some chaotic weather, it seems like the sunshine is here to stay. Every day, the weather is getting better and better. People are going outside for a long overdue stretch. Best of all, communities are coming together to put on some amazing events, especially for families. Although there are plenty of events going on at Paradigm, our staff wants to highlight some of the local events that parents and students can enjoy this April!
Local Family Events in Canton and Waterford
So, what events are happening in Canton and Waterford? Here are a few that parents and students might be interested in.
Parent-to-Parent Sale (Canton, MI)
Have your child grown out of a few clothes? Are they bored with their toys? Instead of buying brand-new items, you can show for some 'new to you' clothes and toys at Canton's Parent-to-Parent Sale at Summit on the Park. Parents can buy some gently-used items for a bargain from over 60 booths on Saturday, April 22nd.
Art in Bloom (Canton, MI)
On April 29th, the Village Art Factory is having an Art in Bloom event. There will be a full market of artisans and crafters that will be selling a variety of art, accessories, home goods, and other items. In addition, there with be live music and food for visitors to enjoy.
Parent & Me Indoor Playtime (Waterford, MI)
Parents and children can get moving with fun toys and games at Waterford Rec Center! Parent & Me Indoor Playtime is held every Thursday starting April 13th. This is the perfect event to start your weekend off, especially for family bonding! This event is geared towards children 10 months old to 5 years old.
Events at Paradigm
Paradigm has plenty of events planned for our students this April. Both Canton and Waterford are having an Ice Cream Reading Social! Students will get to enjoy ice cream and books with their teacher and classmates. Furthermore, Spring Picture Day is around the corner! Nothing is better than having nice, new photos of your child to frame in your home or to send to family. Waterford's Picture Day is on April 17th and Canton's Picture Day is on April 18th!
To keep up with all of Paradigm's events, please check out our calendar!