Burrowed amongst sparkling lakes in Oakland County, the city of Orchard Lake Village resides about 25 miles northwest of Detroit. With about 43% of the city occupied with ponds and lakes, this city encompasses its namesake, Orchard Lake, along with a portion of upper Straits Lake and Cass Lake. The city of Orchard Lake provides a variety of possibilities for people who enjoy beauty, comfortable living and recreational opportunities. Today, these landmarks have attracted woodlands, wildlife and residents. It is an ideal place to raise and care for your children.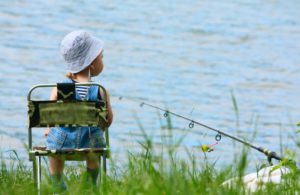 Lakes Near Orchard Lake Village
Aside from Orchard Lake itself, there are other nearby lakes that abide near Orchard Lake Village. One of the lakes is Cass Lake. Cass Lake is a rather huge lake in Michigan that is about 1,280 acres, with an average depth of 26 feet. A lake, such as this one, is a great choice for those wanting a waterfront property because of its location. In fact, it's surrounded by many cities within the Oakland County, including Waterford Township, Keego Harbour and West Bloomfield. Cass Lake stretches out between West Bloomfield and Waterford, so depending on where you live will determine a lot of things. One of the factors is schooling. It's important to know what you're surrounded by to know all of the "ins" and "outs" of your local communities.
Another lake near Orchard Lake Village is Sylvan Lake. This lake is known to be one of the prettiest little lakes in the state of Michigan. Residents rave about Sylvan Lake simply because of its hidden beautiful community. Within this community, there's private beaches, parks, tennis courts, a volleyball court…you name it. Sylvan Lake is good for both kids and adults because it gives a taste of both worlds–offering both safety and quality of life.
Looking for a Daycare Centers Near Orchard Lake Village?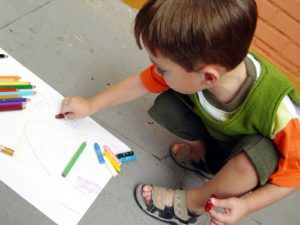 Have you just recently moved near the lake and are looking for a daycare center for your little one? Perhaps, you've lived in the Orchard Lake Village community for a while now and are in need of a daycare center? No worries. Come on over to Paradigm in Waterford!
Because Paradigm is approximately 10 minutes away from Orchard Lake Village, we can assure you that there will be little-to-no hassle each morning. Below are the directions:
Head northeast on Orchard Pl toward Pelletier Blvd
Turn left onto Commerce Rd
Turn right onto Hiller Rd
Turn left onto Willow Rd
Turn right onto Lochaven Rd
Turn left onto Cooley Lake Rd and pass by McDonald's (daycare will be on the right)
We are more than happy to work with your child. Please do not hesitate to contact us with any questions and feel free to enroll your child today.