Did you recently move to the Canton area and are looking for a daycare center that will still take enrollment? If so, Paradigm Childcare Center offers late enrollment for daycare in Canton, MI! If you are starting the new year off with a new home or job in Canton, our infant or child daycare center is in the perfect location for you. Canton, Michigan childcare is available to parents looking for late enrollment for their kids.
Late Enrollment
Although we have typical open enrollment periods, we understand that certain circumstances require late enrollment for daycares near Canton. Maybe you have a new location for work, or maybe you recently moved or are planning to move to the Canton area. Regardless of why you need to take advantage of late childcare enrollment, we can help you! There are many programs available at Paradigm Childcare and Enrichment, one of which is perfect for your child. Contact us today to discuss late enrollment for the following programs: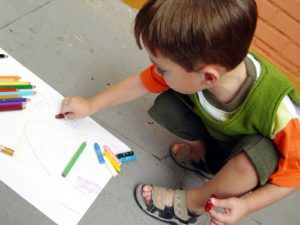 All of our programs utilize our "Edu-Care" method. This incorporates education into your child's daycare, allowing them to learn each and every day while you are away. Even as a late enrollee, we will help prepare your infant or toddler for the next stages of life. You will receive a daily report on your child letting you know how their day went! For infants, this includes, a feeding report as well as a diaper changing log.
Enroll Today!
Yes, that's right, you can enroll your child or infant in a daycare or preschool program today. Even though it is the beginning of the new year, and not the school year, we are here for you! Speak to a staff member at our Canton, MI Paradigm Childcare and Enrichment location to find out which program is best for your child.