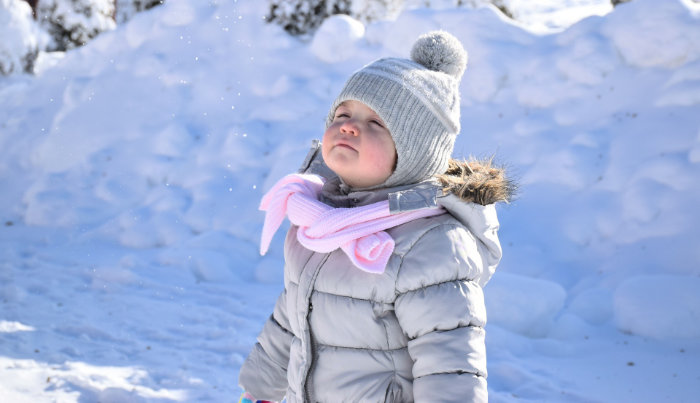 With the extremely cold temperatures during the winter months in Michigan we wanted to provide some information about keeping children safe at times like this. We found some suggestions and wanted to pass them on to you. If you haven't gotten a chance to read through them please click here to check them out. Here are some points we believe are very important to keep in mind while caring for little ones in the cold:
Layer up! Bitter cold and snow can cause frostbite. Dress your child in several layers, and make sure their head, neck, and hands are covered. Dress babies and young children in one more layer than an adult would wear.
Play it safe. Even when roads are closed to traffic, it's not safe to play or sled in the street. Visibility may be limited due to snowbanks and ice on the roads makes braking difficult.
Beware of clothing hazards. Scarves and hood strings can strangle smaller children so use other clothing to keep them warm.
Check-in on warmth. Before kids head outside, tell them to come inside if they get wet or if they're cold. Then keep watching them and checking in. They may want to continue playing outside even if they are wet or cold.
Use sunscreen. Children and adults can still get sunburned in the winter. Sun can reflect off the snow, so apply sunscreen to exposed areas.
Keep them hydrated. In drier winter air kids lose more water through their breath. Offer plenty of water, and try giving them warm drinks and soup for extra appeal.
Watch for danger signs. Signs of frostbite are pale, grey, or blistered skin on the fingers, ears, nose, and toes. If you think your child has frostbite bring the child indoors and put the affected area in warm (not hot) water. Signs of hypothermia are shivering slurred speech and unusual clumsiness. If you think your child has hypothermia call 9-1-1 immediately.