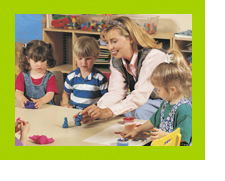 Paradigm Care & Enrichment Center upholds a philosophy that believes all children will thrive when placed in a developmentally appropriate, safe, caring, and nurturing setting.
Children attending our program will be well-prepared in all developmental areas for success in grade school.  Our environment and outstanding staff will provide the children with opportunities to grow physically, emotionally, socially, and cognitively.
We offer a math and science center, music theater, library, art studio, computer lab, dramatic play, and large motor area.
At Paradigm, we will provide exploration through hands-on and multicultural experiences. In addition, we will encourage tolerance of individual differences needs and backgrounds.

Download Enrollment Form
Employment Opportunities
Additional Resources