Rotating Menu 2019
Canton Location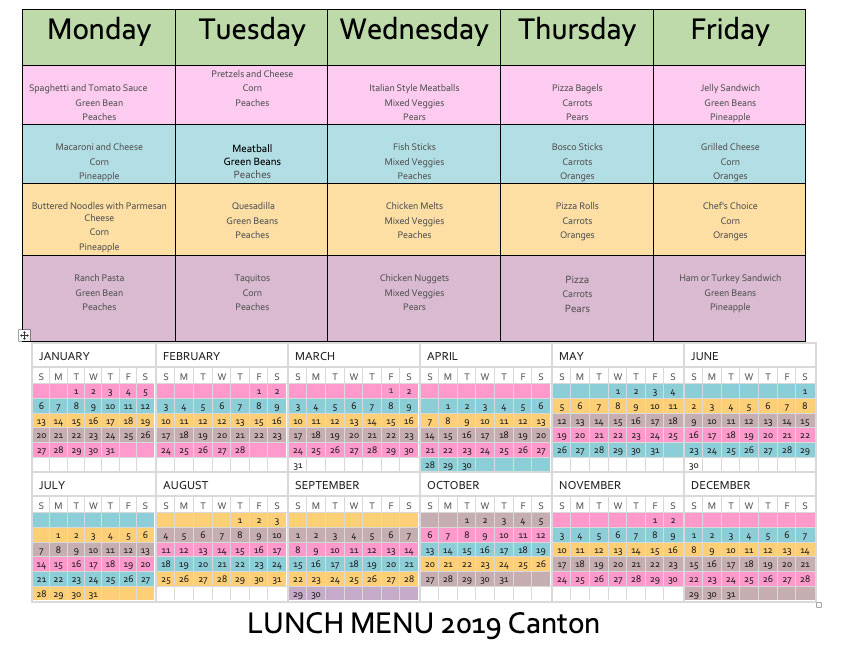 Waterford Location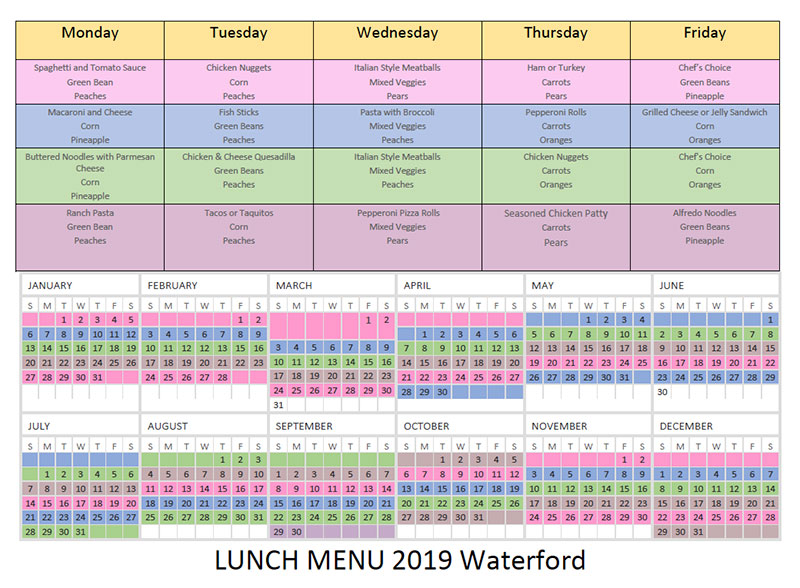 A fruit and vegetable and grain is served with every lunch as well as milk.
Breakfast is served until 8:00 AM and could be one of the following: bagels and cream cheese, toast and jelly, sausage with the pancakes, waffles, cold milk over cereal, warm oatmeal, pancakes or waffles, Breakfast is served with milk or water.
A morning and afternoon snack could be of one of the following:  A fruit, a grain, cheese, a special birthday treat, or a vegetable from our garden. Snacks are served with water unless a special drink has been sent in for a birthday or holiday celebration.
Paradigm Menu is subject to last minute changes at all times.