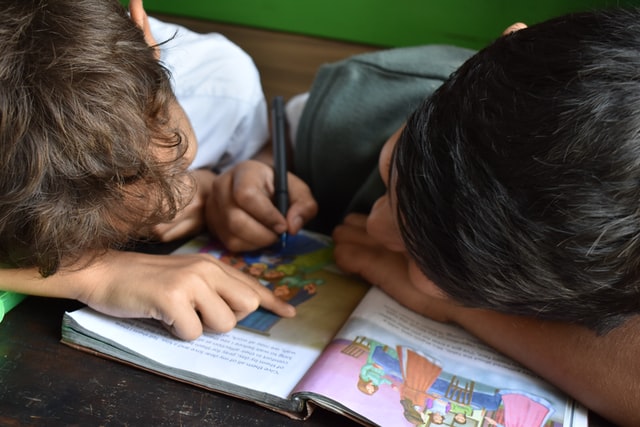 As you can see our curriculum covers a wide range of important learning topics. Our lesson plans focus on helping your children learn and excel in their age group. At Paradigm Care & Enrichment Center, we follow the guidelines from the Michigan Frame for Authentic Instruction. These are the standards set by the state of Michigan for teaching elementary-age children. In addition, our curricular activities are designed to teach kids all year. So no matter what time your child joins Paradigm, they will be learning.
Furthermore, some of the subjects we cover are English and Spanish vocabulary, numbers, colors, body parts, shapes, foods, and much more. Also, we teach them developmental skills as well to help them prepare for an elementary classroom environment. The preschool children are given formal assessments during the 12-month school year. In addition, we issue report cards so that teachers and parents can know exactly what their child excels at and what they may need to work on.
Monthly Curricular Activities at Paradigm
---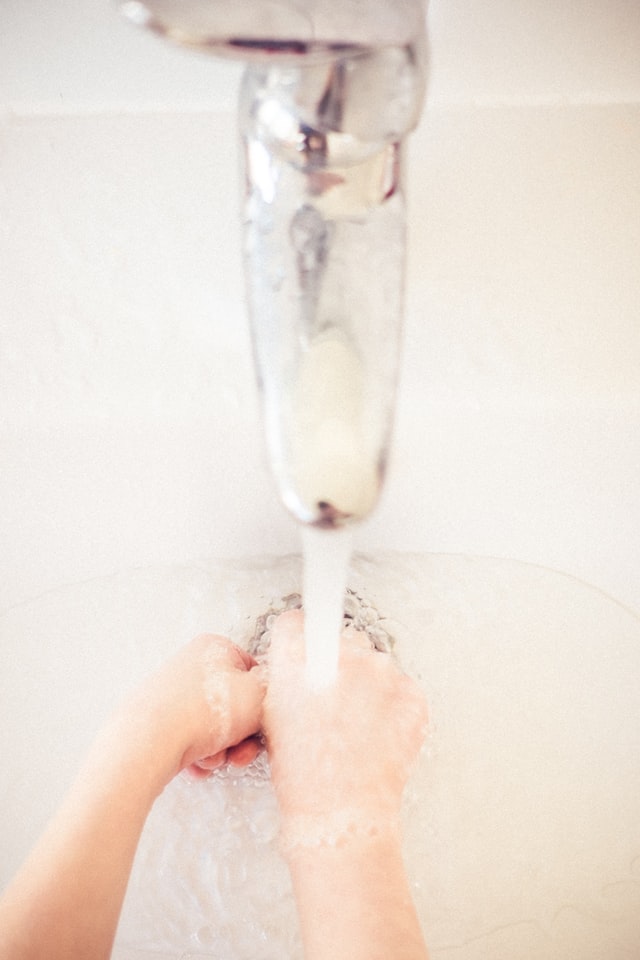 During the month of September, we kick off our new school year with the basics of being a part of the classroom family. Our curriculum will focus on getting our students ready for a successful year!  Each age group will work on things that are developmentally appropriate whether it be how to line up and walk in line, or how to sit and listen to a story.  Following directions and learning how to clean up will be practiced and practiced over and over.  Teachers will be getting their ducks in a row with behavior and daily routines so we can really dive into learning throughout the rest of the school year.
Paradigm kids will learn about Germs & Hand Washing. Teachers are showing them how to wash their hands correctly, cover their mouth and nose when they sneeze with their elbow, and what germs are and how they are spread. To further their education on Germs & Hand Washing on this page you will find coloring pages, art projects to do at home together, activities, and games for them to continue to learn and explore about Germs & Hand Washing in our September Newsletter.
---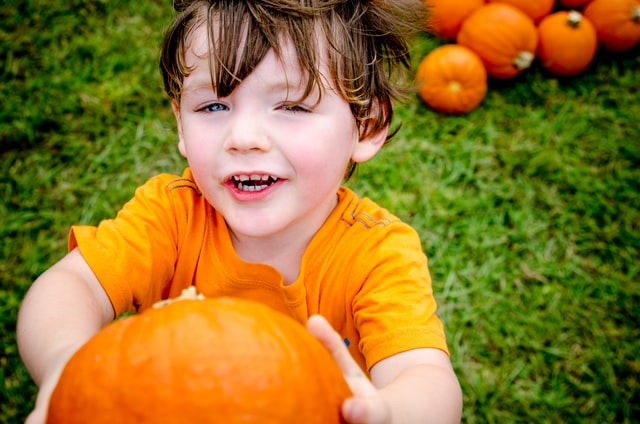 Learning about the 5 senses is so much fun!  We explore different textures through touch, different sights with our vision, different sounds with our ears, different tastes with food, and different smells with our noses.  One of the most fun ways to do that is by making popcorn in the classroom.  We can see it popping, we can hear it popping, we can smell it, we can touch it when we pick it up to eat it and we can taste it.  Mmmmm!
In October, our curricular activities will explore farm life!  Kids will pretend to be in the pumpkin patch and in the cornfield.  We will be building literacy, science, and social skills during our pretend play!  Science is everywhere in a pumpkin patch! Here are some of the life science concepts students will explore through play:
All living things go through a cycle of growth (the life cycle of a pumpkin)
Living things have physical characteristics (size, color, parts, etc.)
Living things have basic needs and what those basic needs are (food, water, air, and a place to live or grow)
At the pumpkin patch Paradigm's Bigs will be developing many math concepts! Students will be weighing and comparing pumpkins, counting money, writing numbers on receipts, and ordering items by size.  Literacy is embedded in their play too for both the Bigs and Littles! Students read the labels (pictures too!) on various props.  The Bigs can write to-do lists, orders, and receipts during play.  Both our Bigs and Littles are developing their language skills when they communicate their thoughts and ideas with each other.
During pretend play, students will be developing MANY social skills.  Students will be developing self-regulation, taking turns, sharing, waiting, controlling their impulses, and expressing their feelings and ideas with appropriate gestures, actions and words.
Support your children pretend play by giving them the experience of going to a real pumpkin patch!  Students can be real visitors at a real pumpkin patch!  They will come back to the classroom and use their real experiences to take their play to the next level!
---
November Learning Resource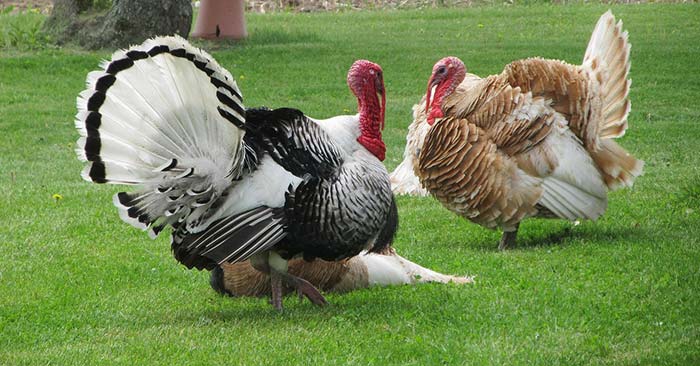 Color mixing is so much fun, but first, we need to know the primary colors so that we can make our secondary colors.  The children will explore this with shake bottles, paint mixing, overlapping color paddles, and through some of our favorite books.  The older kids will use beakers with colored water in the 3 primary colors and use eye droppers to add the colors into a mixing jar to make the secondary colors.  It's like magic! In addition to this curriculum, we doing fun activities to celebrate the Thanksgiving season.
---
December Learning Resource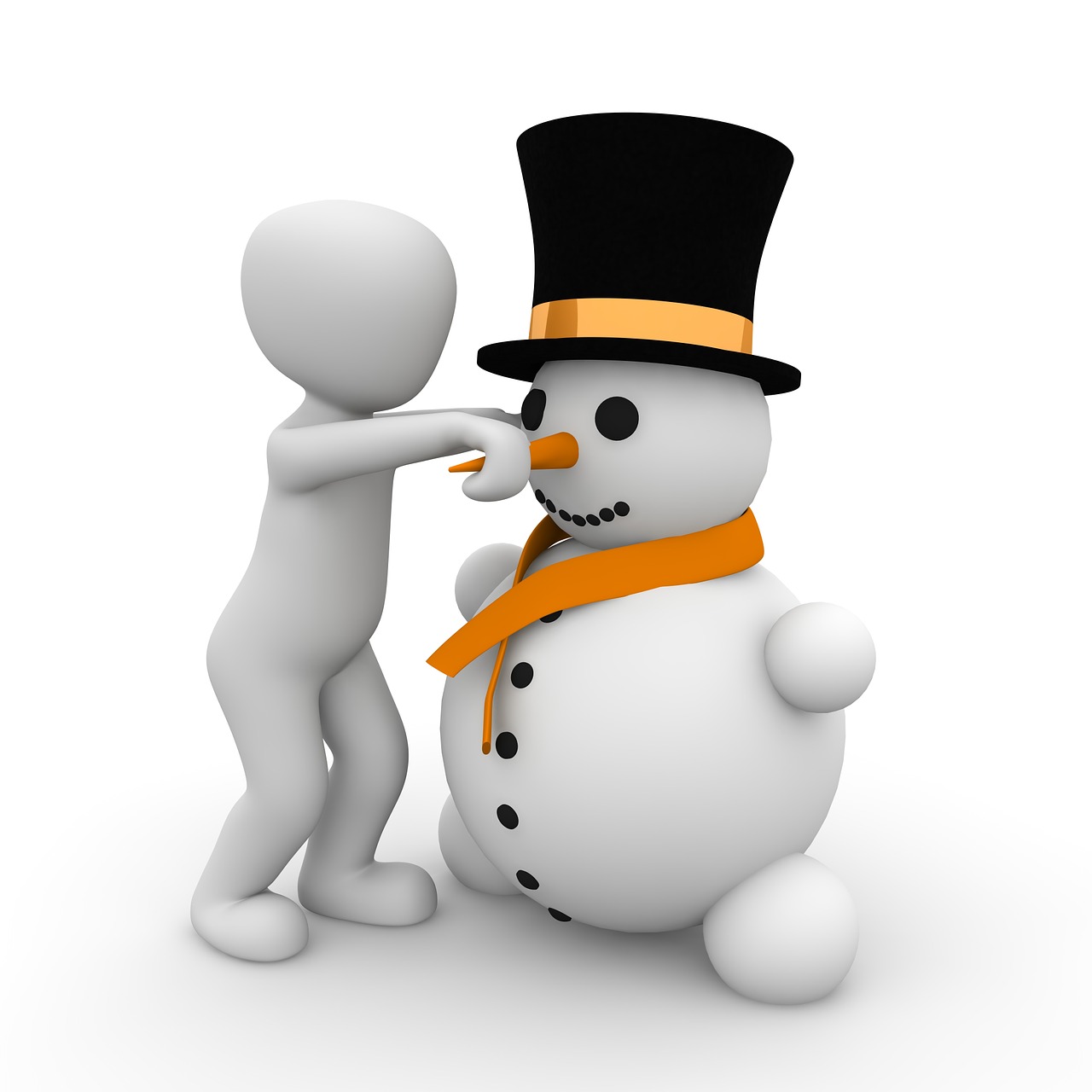 This month for Dramatic Play we will be setting up a home during the Holiday center!  We will have a Christmas tree and decorations for the kids to enjoy decorating and un-decorating over and over again. 🙂  They will be pretending to make Holiday treats in the play kitchen.  However, we will be spending instructional time teaching them about different Holiday customs around the world.
As a school, we want our curricular activities to teach diverse holiday customs! They will learn about the Missa do Gallo in Brazil, gingerbread houses in Germany, Christmas Crackers in England presents in clogs from Sinterklaas and Kerstkransjes in The Netherlands, Chocolate Yule Logs, and how children place their shoes by the chimney to be filled with treats in France, breakfast trays of lussekatts and coffee in Sweden, BBQ of seafood and Christmas bush decorations during the summer in Australia and the Three Kings Cake in Mexico!  They are so interested in what children in other parts of the world do.
---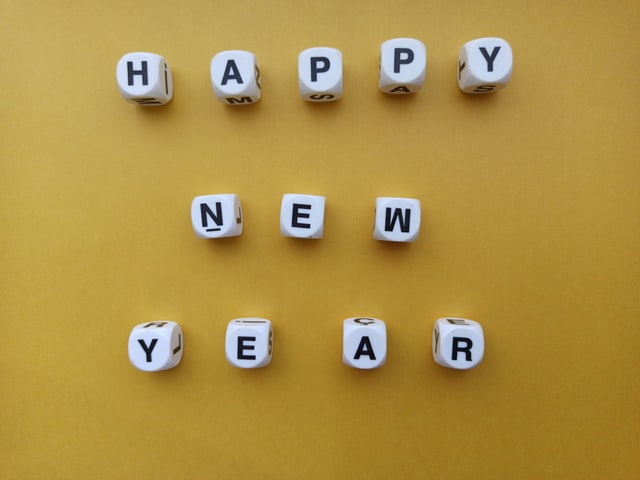 For January curricular fun, we are excited to announce that in January our dramatic play center has changed into an Ice Skating Rink! We will be building math, literacy, social skills, and gross motor skills during our pretend play! Play is powerful. Learning through play creates meaningful learning opportunities.
Your child will be:
Sorting skates by size
Measuring their feet when trying on skates
Reading labels throughout the center
Reading the menu Writing and reading snack orders.
"Skating" on the ice (balance)
Ice Fishing
Students are constantly building social skills during pretend play too! During play students are taking turns, sharing, waiting, controlling their impulses, working as a team, collaborating, problem-solving, and expressing their feelings through appropriate gestures, actions, and words.
Ask your little ones about the Ice Skating Rink and what they enjoyed the most. This is a great way to connect with them about their day! Students will also explore what and who community helpers are during January.  Teachers are spending time helping their students identify each community's help and explain how each contributes to our community.
---
February Learning Resource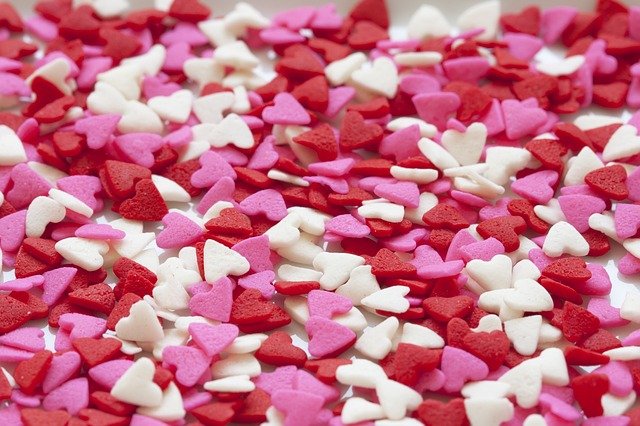 Paradigm Pizza Parlor opens in February. The kids will be serving up slices of hot pizza with all the best toppings, while they exercise their imaginations in the Dramatic Play Room.  While working at the pizza shop the kids will be practicing math, language arts, logical thinking, and developing their social-emotional skills all while having fun with their friends!  In the Math & Science Room and in the Library we will have lots of pizza-themed centers for the kids to enjoy and learn with. We will explore the new versions of the food pyramid also known as Healthy Plate and while we are learning about healthy food choices we will review dental health. February is full of diverse curricular activities just for our young learners.
---
March Learning Resource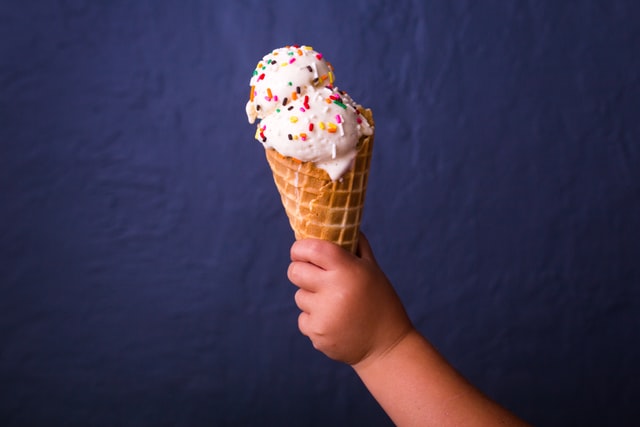 In March we will celebrate reading! Meaning our March curricular activities will be full of books! In honor of National March is Reading Month we invite you to enjoy the adventures of storybooks at home with your child.  Students will receive a Reading Calendar to fill in at home with the title of a book they read at home with a family member.  At the end of the month, they will have the opportunity to show their completed calendar to their teacher.  In April will host a Rainbow Sherbet Ice Cream Party in the classroom to celebrate those children who read and filled in their calendars every day in March!  Yum!!  If you misplace your calendar you can print another copy from the link in March's Newsletter.
In March the kids will be suiting up for Space Exploration in the Dramatic Play Room and sending their imaginations on a journey to faraway places.  How fun is that!?  We will be BLASTING OFF into learning in the Math and Science Room with activities that will engage the children in patterning, color and shape recognition, number sense, and best of all spatial relations!  Get it? SPACE-TIAL relations! In the Library, we will be reading books about Outer Space and playing literacy learning games with a fun and colorful Outer Space theme.  The Preschoolers will all get a chance to be astronomers and go on an exploration to discover new Planets and who knows, they might even discover a planet or a star that has been named after themselves.  Preschoolers will practice their emergent reading and writing skills by writing space-themed words.
---
April Learning Resource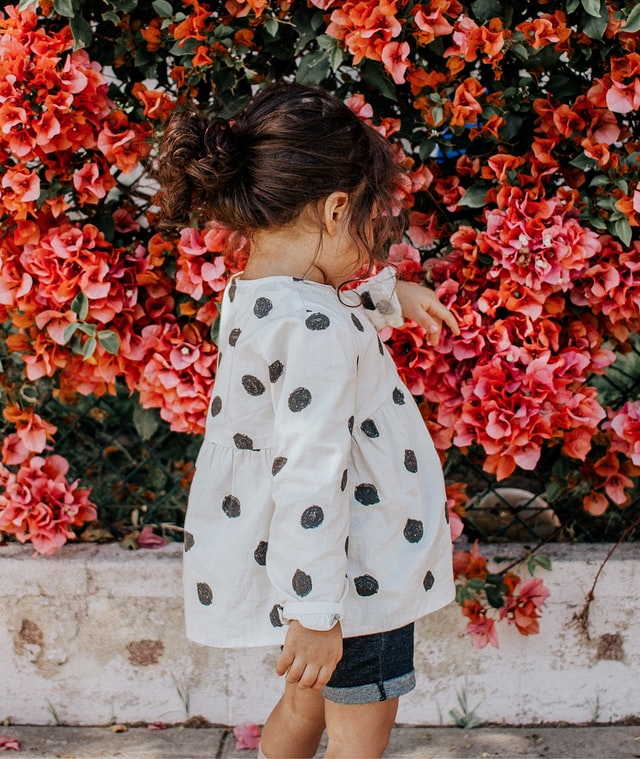 April is a busy curricular month packed full of many different units!! Along with our Flower Shop theme in the Dramatic Play Room, the kids will work on math skills such as graphing, writing skills, and fine motor tracing skills with fun Holiday themed practice pages. We will continue to focus on all age groups on friendship and what being a good friend means. Preschoolers will be sharing the pen with their teachers to write what they think being a good friend means on chart paper.
They will also be role-playing lots of different friendship scenarios guided by their teachers. We will talk a lot about the weather and focus on how to be safe in severe weather throughout the month and on National Weather Awareness Day. Practicing severe weather drills will happen many times during the month so we encourage you to practice at home as well. Old Bridgers and Preschoolers will start to talk about what sort of things we might plant in our gardens. We will talk about vegetables, flowers, melons, and berries as possibilities, and if the weather permits, we will plant them late in the month.
4-Year-Old Preschoolers will complete an indoor planting project that is always been a favorite. Watch for pictures on our Social Media pages of what they look like as they grow! The children will celebrate Earth Day! Students will learn about how beautiful our Earth is and Preschoolers will learn about taking care of our Earth with words like Recycle, Reduce, and Reuse. 3 and 4-Year-Old Preschoolers will go on a nature walk and identify beautiful things in nature but also identify things that are harmful to our planet Earth. In Music Class, our focus will be rhythm! Children will explore our rhythm instruments and follow along to the beat of songs provided by their teachers while practicing their counting.
Large Motor Class will focus on healthy bodies with stretching, yoga, and learning different ways to move our bodies. Our "Littles" as we affectionately call our Mobile Toddlers and Young Bridgers, as well as our Old Bridgers, will continue to focus on building their vocabulary with a new animal, color, and shape each week.
This month we will be helping the kids explore literacy, math, and science through a fun and interactive 'In the Garden' and Flower Shop theme.  The kids will be sorting flowers by color and size and ordering flowers from large to small.  Our number and letter identification learning games as well as beginning sound games will be displayed with lots of colorful flowers.
---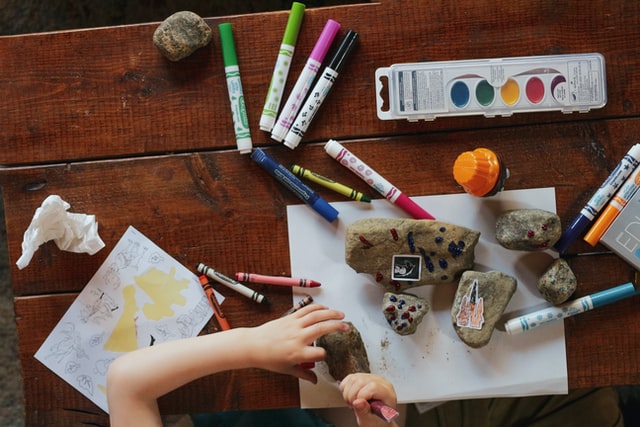 May is such an exciting month for our Science Learners. Our curricular activities will be focusing on inspiring our students' inner scientists. 3 Pre will be busy learning about the life cycle of the caterpillar.  They will watch live caterpillars eat and grow to 10 times their original size. Afterward, they will learn about the chrysalis and how beautiful butterflies emerge! They will work on several caterpillar and butterfly-themed activities throughout the month. Allowing them to focus on math and science skills, fine motor building, and literacy skills.
4 Pre will also be watching this process as they review the life cycle of the butterfly, however, they will dive into the life cycle of the frog!  They will learn all about how a frog comes from an egg and transforms into a tadpole and eventually an adult frog.  Math activities for both 3 and 4 Pre will include addition and subtraction skills and lots of activities using dice for both numeral recognition and counting practice.
Preschoolers will also have discussions about what St. Jude is and learn a little bit about what it means to be battling cancer in the hospital.  They will then have the opportunity to help raise money for St. Jude by asking for pledges in person and online from friends and family members.  Paradigm has raised thousands of dollars for the families of St. Jude over the years by hosting a Trike-A-Thon. Families with children at St. Jude never receive a bill, because all they should have to worry about is helping their child get well.  As a special reward for raising money, our preschoolers get to bring their bikes or trikes and helmets in on a designated day to ride.  Prior to this day, the children will complete a unit on bike safety in the classroom.
---
June Learning Resource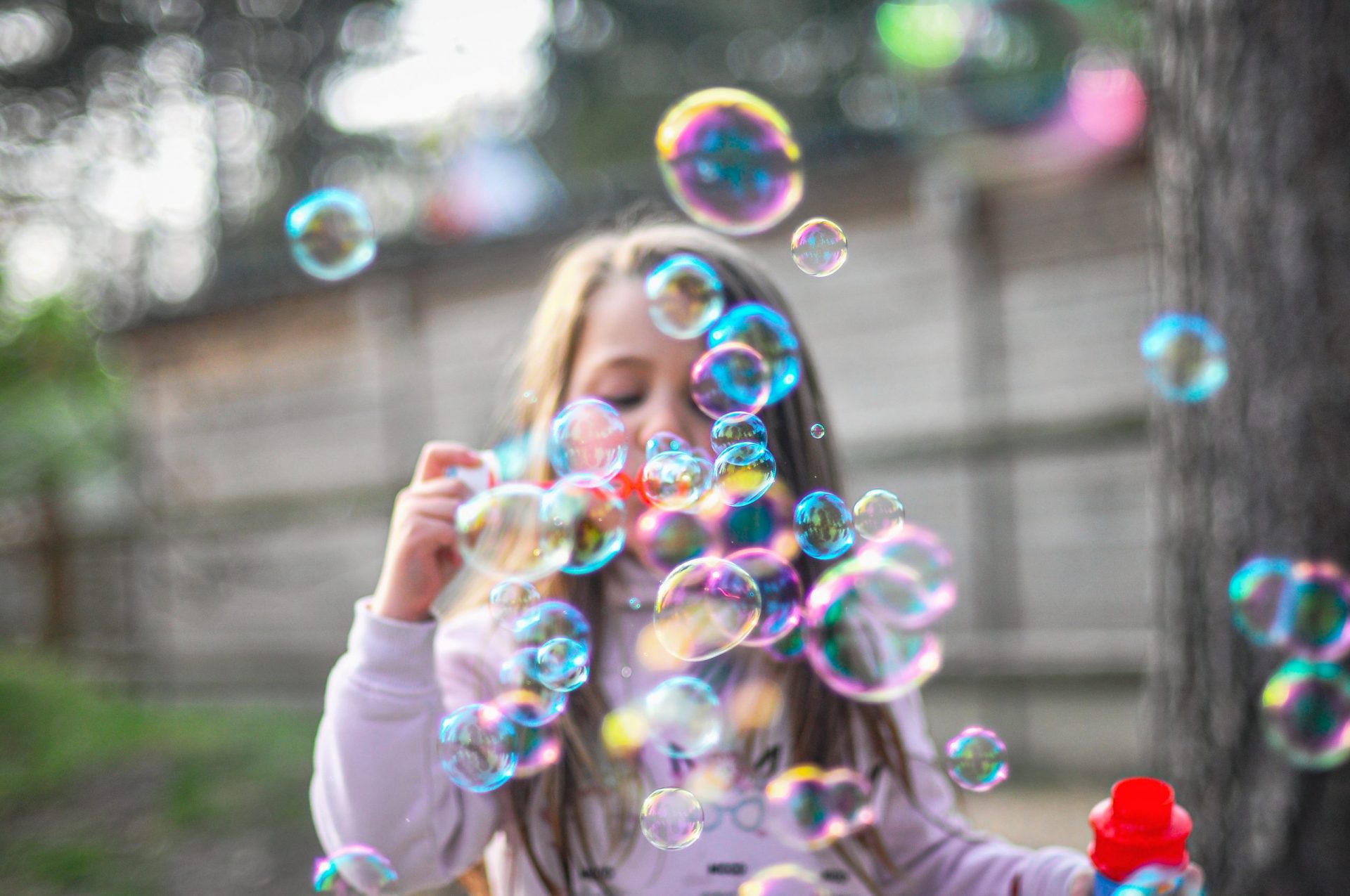 Our June curriculum jumps right into summer fun with bubbles, boats and floats, and other buggy fun! 3 and 4 Pre will be learning about parts of an insect and the differences between an insect and a spider. Did you know a spider has 6 or 8 eyes?!  Some students will spend time creating ladybug projects and reading Eric Carles's The Very Grouchy Ladybug. We will talk about what it means to be a friend. In addition, we strive towards being happy and not grouchy with our teachers, parents, and friends! 3 Pre will begin counting by 10's by grouping physical objects by ten. 4 Pre will review counting by 10's and even practice skip counting (counting by twos). They will also learn to count backward from ten to zero.
The Preschoolers, Bridgers and Littles will learn all about Michigan this month. Furthermore, we will be teaching about Michigan's place in the United States. All classes will enjoy our splash pad. They also will explore their math and science skills with pouring, balancing, and making predictions during splash time. All classes will be getting ready to celebrate the 4th of July! This includes preparing to take part in some fun activities!  Old Bridgers and Preschoolers will build their fine motor muscles with holiday push-pin art to decorate our school before the 4th of July. They will also predict whether the corn growing in our communities will be knee-high by the 4th of July.
---
July Learning Resource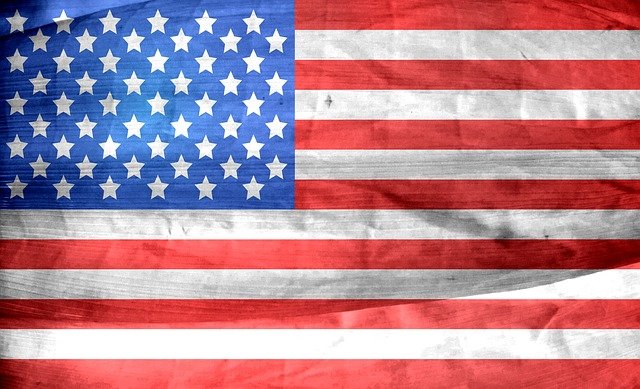 Our July curricular activities continue the summer learning fun!  Our Dramatic Play Room will be set up like a campsite!  We will have a pretend campfire roasting marshmallows and singing campfire songs. In addition, we will have a pretend's night sleep under the stars! All ages will talk about friendship and what that looks like! Because at Paradigm, our communities are beyond school.  Our Littles will work on building vocabulary with things that we might find in our environment. The will be on July words such as fireflies, squirrels, fish, and grasshoppers.  We will focus on color recognition using those items as well.
The Littles will continue to grow using vocabulary to communicate with their teachers and peers. Due to this, we will be practicing hello and goodbye in the classroom. To prepare for Preschool, Old Bridgers will polish up the same vocabulary and skills along with some advanced activities.  Preschoolers will continue to learn about what good character means and how we can show it!  They will work on some special projects that also relate to things we might find in our environment in July. This includes frogs, watermelons, and making a map to go on a pretend bear hunt through the woods. The Little and the Bigs will get an opportunity to explore some of the different animal tracks of species that are native to Michigan.
---
August Learning Resource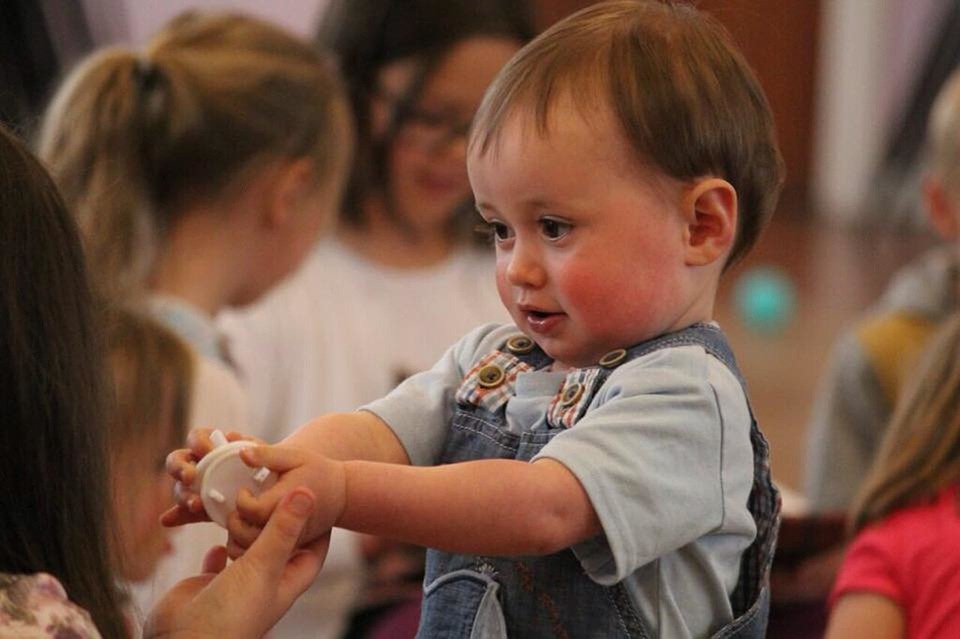 Our August curriculum is super yummy! In our Dramatic Play Room will be Paradigm's Cherry On Top Ice Cream Shop! For one part of the month, we will be focusing on the Ice Cream Shop. However, during the second part of the month, it's bakery time! The Bigs will take turns both working in both shops and pretending to be customers and bakers.  While pretending, they will use pretend money and our course reading skills with our menus, order sheets, and recipe books. In addition, they will be practicing their manners!
At the end of the center time, they will be using sorting skills and teamwork to clean up. Afterward, they put the classroom back together. Academics in both the Math & Science Room and the Library will include practice centers in an ice cream or bakery theme.  Yummy fun will include graphing, sorting, categorizing, counting, letter recognition, letter-sound recognition, language development, writing, and emergent reading.  The Littles will join in some of the ice cream fun! They will also enjoy learning about farm animals, farm plants, and more farm fun! Without a doubt, all our students will enjoy August's curricular activities.
---
Year-Round Curricular Activities at Paradigm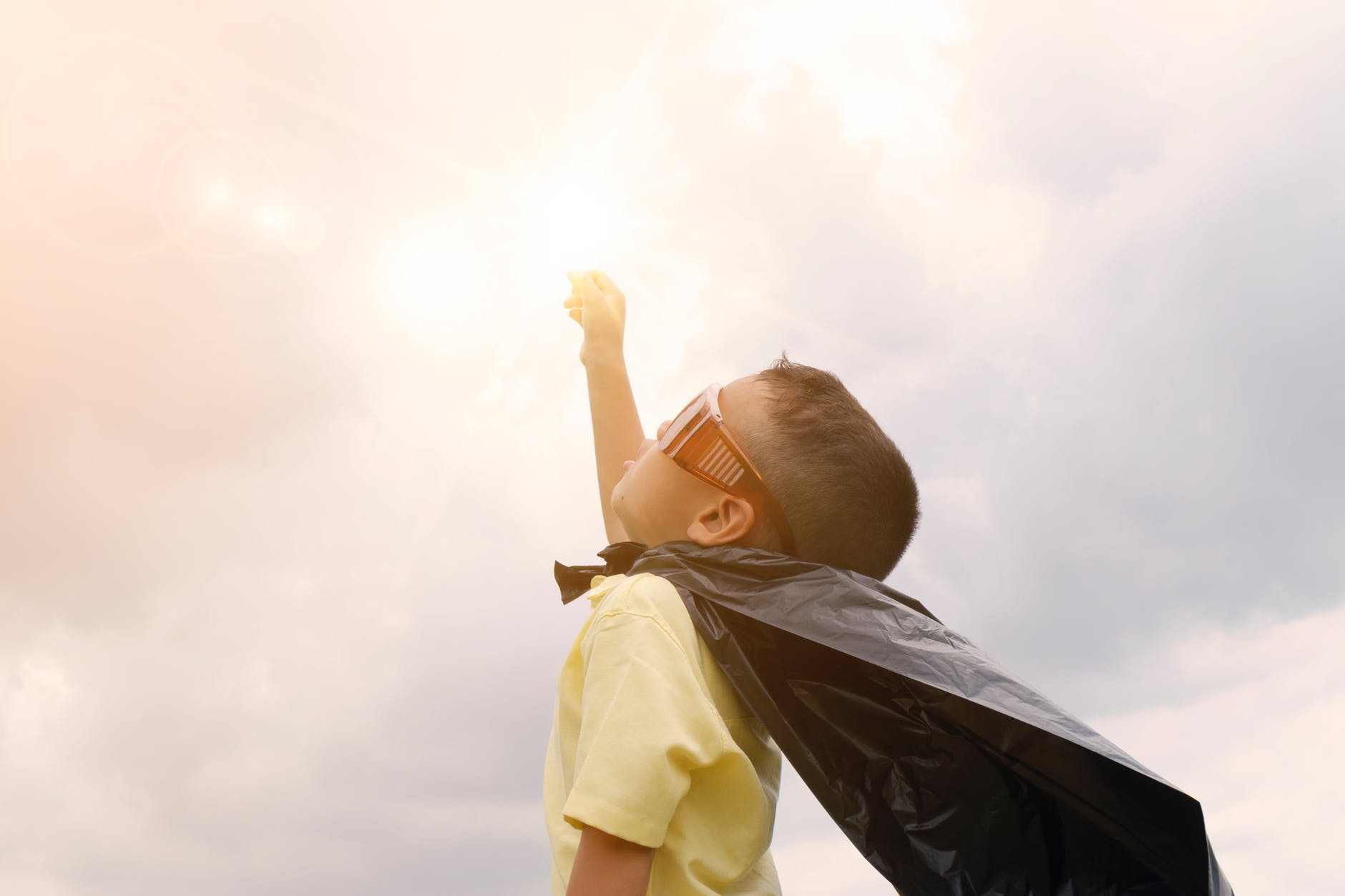 When it comes to our monthly curriculum, Paradigm wants to give our life-long learners the best opportunities! When it comes to learning, our curricular activities focus on a variety of milestones for each classroom! Want to learn more about our curriculum and classrooms? Look at our Programs!