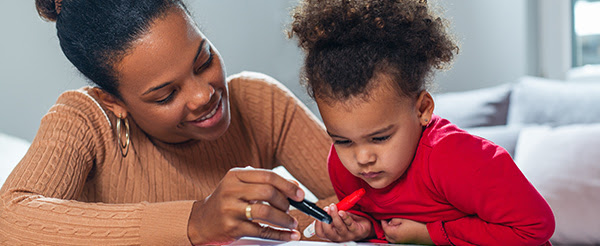 24 At-Home Learning Activities to Share with Parents of Young Children
Keeping kids engaged and active (without overusing screens) can be difficult during school and program closures. This blog post brings you 24 learning activities parents can use to boost their child's skills—and strengthen parent-child connections—from the safety of home.
---
ASQ is Most-used Screener by Pediatricians
Use of developmental screening tools by pediatricians has increased to 63% according to a new Pediatrics journal article that analyzed three surveys conducted by the American Academy of Pediatrics over a 15-year period. In the 2016 survey, 47.5% of pediatricians reported using ASQ, significantly more than other tools.
---
Free Webinar—Mindfulness in Your Classroom (April 8)
Join host Kristie Pretti-Frontczak for Using Mindfulness with Children of All Abilities in the "Messy Middle" of ECE Classrooms. This Brookes-sponsored webinar explores how to incorporate mindfulness into everyday routines and activities.
---
Infographic: ASQ-3 vs. ASQ:SE-2
This quick-reference graphic outlines the similarities and differences between the two tools. Also, learn what's unique about each (especially with scoring, cutoffs, and age intervals) to help you avoid errors in use.
---
Learning Activities
These programs can help your child with learning from home. Here at Paradigm Care & Enrichment Center, we like to provide the best resources for parents.  Learning resources include newsletters, support topics, and more. Finally, contact us today for more information on our daycare services.