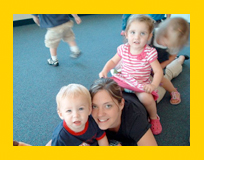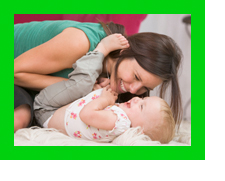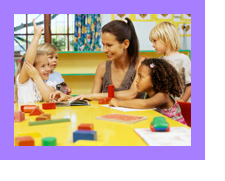 When it comes to finding care for your child, you want the best. After all, you are leaving your child with strangers. This includes all childcare facilities in different districts, such as Farmington Hills childcare centers. Due to this, you do research.
You want a child care center that enriches your child's life in every way. A center with wonderful staff that helps your child grow while you are away at work. Rather than send your child to any center, you should bring your child to Paradigm Care and Enrichment Center.
Childcare at Paradigm
Paradigm Care and Enrichment Center have a mission to make lifelong learners. Nurturing creative minds and providing a safe, loving environment. Our patient caregivers and well-maintained facility allow children to learn in an ideal environment. Paradigm wants its children to have the opportunity to grow socially and emotionally.
A Variety of Ages
At Paradigm, our main programs are designed for specific age groups. Each classroom focuses on help students meet age-appropriate milestones. These milestones show your child is developing. Paradigm has classrooms ranging from infants to school-age. Teachers will create a curriculum to help your child grow through play and other activities. In addition, they will be able to socialize with children their own age. However, outside our age-group classrooms, Paradigm has more services.
Childcare Services
While Paradigm has its primary classrooms, we have additional services that will help your children. We have a Food Program that adds seasonal and new breakfast, snack, and lunch menus. In addition, it adjusts pick-eaters.
It is normal for children to through emotional and behavioral rough patches as they are growing. Because of this, Paradigm has Positive Behavior Support. While in our care, children are promoted to make good decisions through Green and Red choices. Green choices are encouraged while Red choices are addressed by our teachers. However, if a child continues to struggle, we will use our Shadow Program to figure out a solution to the behavior.
Finally, we have Enrichment and Extra-Curricular programs. Our extra-curricular activities are meant to give our children new experiences. We are honored to work with different programs, ranging from sports to dance. Amazing Athletes introduces preschoolers to a wide range of sports. In addition, they learn healthy eating habits. Another program is JS Junior. Since 1993, they have been teaching children, ages 2 to 5, about dance and gymnastics.
Best Farmington Hills Childcare
When it comes to Farmington Hills childcare, we are the best. Paradigm has many children that come from Farmington Hills and other areas. Our staff devotes itself to providing the best programs for children. Through our main and additional programs, we provide comprehensive childcare. So instead of going to a run-of-mill facility, come to Paradigm.