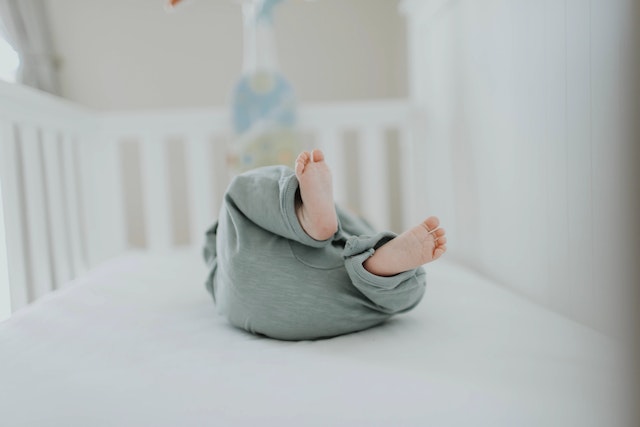 Are you looking for infant daycares near Waterford, Michigan? When it comes to your child, you want them to be in capable hands; especially if they are in their early years. Although you want to spend all your time with your infant, life doesn't always work out that way. However, finding a trustworthy and affordable infant childcare center can be a challenge. Fortunately, Paradigm Child & Enrichment Center has a location in Waterford. Right on the border of West Bloomfield and Commerce Township, Paradigm provides the best in infant care through our programs. However, what makes our daycare so qualified to care for your young child?
Why Trust Paradigm?
For decades, Paradigm has been providing high-quality childcare services to children as young as six weeks to age twelve! Our facilities strive to prepare our students to be lifelong learners that are strong in heart and body. As a result, we take great care in crafting programs to enrich the lives of our students. Safety is a top priority at Paradigm as well. Each of our locations has extensive safety procedures to guarantee the children and staff are in a safe environment.  Paradigm is dedicated to the care of our students, making us the best option for your infant's care when you're not there.
Our Infant Program
The first three years of a person's life have major impacts on health and development. Infancy is a time period when children grow and develop the most, setting the stage for executive functioning, academic success, and well-being. As a result, it is important for infants through this developmental period. Our infant program is dedicated to helping them through this delicate and important phase of your child's life.
Our wonderful teachers understand that learning starts at birth. In the classroom, teachers will help infants meet key developmental milestones such as:
Social & Emotional Development
Language & Communication Development
Cognitive Development
Movement & Physical Development
Our infant teachers support your young child through a variety of activities that will help them grow in these four fundamental categories. Teachers will treat each child with warmth and care as they read stories and prepare activities to help their movement and sensory development. Furthermore, your baby will constantly be developing their language skills as their teachers talk with them.  Our classrooms have a 4:1 ratio, guaranteeing your child will have the attention of their teacher. Each child will have their own crib to sleep in and plenty of space to move around in. In addition, parents will receive a daily report about everything their child did that day (including their meals, diaper changes, and sleep schedule).
Best Infant Daycares in Waterford
Without a doubt, your infant will be capable and loving hands at Paradigm Care & Enrichment Center. If you are looking for expert infant daycare centers in or around Waterford, then contact us to sign up for our infant care program. Our staff is available to answer any questions you may have about our Waterford Center. Please contact us today at 248-363-9800 and let us show you how much we care!