Attention Families currently enrolled!  If you know someone in need of child care at this time please have them call Paradigm.  We have prepared for new friends to join our Paradigm Family who's center has closed due to Covid-19.  Also, ask us about the referral incentive we are offering if they enroll!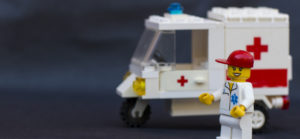 During this time of concern, we want to update you on our commitment to do everything we can to support a healthy environment at Paradigm. We are sanitizing with Sani-Ti and disinfecting with NABC per usual highly touched surfaces such as tabletops, doorknobs, chairs and toys drinking fountains, etc.  Also, we have put a person in place in the mornings just to clean, sanitize, and disinfect. We are strictly enforcing our policy of no sick children at school as mentioned in our last couple of newsletters.
We also only allow children and staff to enter the building. Parents are dropping children off at the door where the staff is conducting a health check including scanning for temperatures before the child can enter. The staff is scanning for temperatures also. Staff is bringing children to the door at pick-up time.
Paradigm will remain in close contact with the Oakland & Wayne County Health Department regarding any new developments. For a fact sheet on Coronavirus from Oakland County Health Department please click here.
Response To COVID-19 FAQ
Will Paradigm continue to give tours to new clients during Covid-19?
Because of our continued commitment to making the safety of our children and staff a priority, we will not be giving tours at this time.  We understand that this is not ideal for new families who want to enroll their children but feel uncomfortable having not been in the building.  We will be happy to email pictures of the inside of the building if it is helpful.  You can also view pictures on our Facebook and Instagram accounts.  You can do a virtual tour of our Waterford school by visiting our website.
What are drop-off and pick-up routines for children during this time?
At this time parents are dropping their child off and picking their child up at the door to reduce the number of people entering the building.  All children complete a health screening at the door before entering including having their temperature taken.
Are parents required to wear a mask during drop-off and pick-up?
Parents are required to wear a mask when dropping off and picking up their children at the door.
What if my child has a fever?
Children who are sent home with a fever cannot return the next day and must be fever-free, without fever reducer, for 24 hours to be present at Paradigm.
What measures are being taken for the children throughout the day to ensure their health and safety?
Paradigm continues to use the 1,2,3 cleaning and sanitizing process on all eating surfaces before and after children eat. Children continue to practice good handwashing skills.  Toys continue to be sanitized and/or disinfected daily. The staff wears masks while in the building.
How is Paradigm handling people that may come into the building?
If maintenance is needed inside the building at Paradigm we are requiring all workers to complete our health screening and wear a mask as well and continuously wash their hands while they are here. We will limit them to rooms in the building and will only be allowed in the areas that need maintenance.
How is the cleaning and sanitizing being handled during Covid 19?
Paradigm has always taken cleaning and sanitizing very seriously since the health of our student body and staff comes first.  During this time, we have added extra disinfecting steps beyond what we normally do on top of our sanitizing.  Paradigm invested in a ZONO sanitizer.  For more information about ZONO click here.