Okay, so it's July and you just want to enjoy the summer with the kids.  After all, there are so many things to do! Before we get to that, we want to let you know that it's not too early to start thinking about preschool enrollment at our Canton or Waterford centers. Here's a little guide for you to follow.
Thank you and now back to the summer fun! We definitely don't want to rush it, so get this set and let's see what's happening around town this July!
Summer fun in July 2019
Canton Events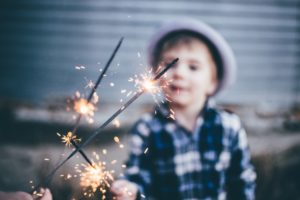 On Monday, Jul 15, 1:30 PM through Friday, Jul 19, 4:00 PM, your kids, ages 4 through 8, can enjoy some active time outside! Your child can learn to play with others through sports, games, exercises, and fun!
On Saturday, July 13, from 11 AM to 12 PM you and your kids can go to the JCPenny Canton location. The parents will receive a one-day coupon to shop and the kids can color a pencil pouch with their friends!
Waterford Events
Each Tuesday from July 9, 2019 to July 30, 2019 at 9:30 to 11:00, families with children age 3 or younger can go to enjoy themselves. This first-school experience allows children and their caregivers to participate in playful sessions to enhance physical, emotional, and cognitive growth before they start school!
On Sunday, July 28, 2019 from 3:00 to 5:30 PM, you and your family can enjoy Matt Ball's performance of New Orleans Boogie-Blues-Swing and Song favorites from the 1920s, 1930s, and 1940s. With both songs from the past and present, there is something for everyone to enjoy.