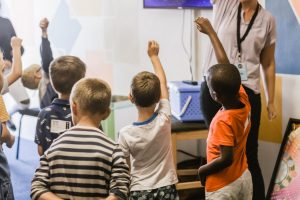 Sending your kids back to school at the end of the Summer can be tricky and stressful. You have to spend a ton of money on clothes that your kids probably won't wear and school supplies that they will hardly use. But how can you make going back to school easier? Here are some tips to ease some of your stress.
Clothes
You want your kids to have a different outfit for each day, maybe more depending on how often you do laundry. Don't go overboard and don't forget that they own other clothes. And remember, review the school's dress code before you go shopping. Some schools can be strict so make sure that each clothing item is approved.
School Supplies
You want your kids to be prepared for anything school may throw at them but being over-prepared can be detrimental too. Also, buy a new backpack and lunch bag, if you send homemade lunches. Buy a cool design because you don't want to have to buy another one later on!
So, buy a notebook for each class, or subject, and perhaps a folder or binder depending on the organization needed for the workload. And buy lots of pencils! Kids at every age forget and lose pencils throughout the year so be prepared and stock up!
Fun Events This August
Bring your kids to the Summer Storytimes at Canton Farmers Market on Sunday, August 4, from 9:00 to 1:00 PM. They can enjoy reading as well as locally grown fruit and vegetables! 
On Saturday, August 10, from 11 AM to 12 PM you and your kids can go to the JCPenny Canton location on Ford Road. The parents will receive a one-day coupon to shop and the kids can build a NERF Target Board! 
Through the month of August on Mondays, Wednesdays, and Fridays from 1:00 to 4:00 PM, there will be an open skate! For $7 a person, you and your kids could go to the Skatin Station in Canton for some fun!