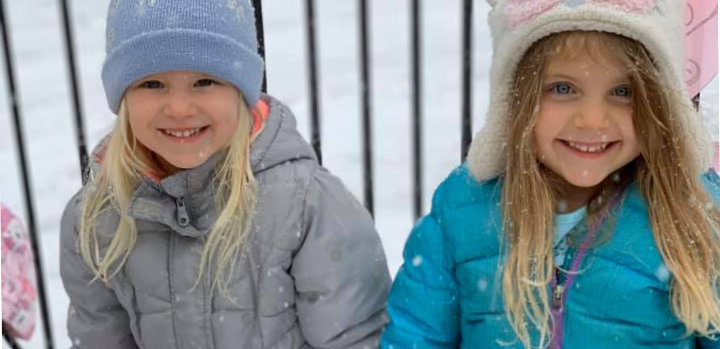 Each month we try to bring you some posting on great fun family events happening in Canton and Waterford.  Also, we have some important dates coming up at Paradigm Care & Enrichment Center. All cookie orders are due on November 15th and Penny Wars is from November 11th through the 15th as well.  All family turkeys are due on November 12th. Also, as a reminder Paradigm will be closed Thanksgiving Day, but we will be open the Friday after. Finally, Santa will be visiting Paradigm on December 10th!
Local Fun Family Events
Fall Fun Toddler Time
Where: Skyzone Canton, Michigan
Cost: $11.99
Date: November 24
All children walking up to age 5 can jump and have fun for 90 minutes. In addition, there will be crafts to build fall-themed art, temporary tattoos, and mini donuts with warm cider.
---
Family Book Club
Where: William P. Faust Public Library, Westland, Michigan
Cost: Free
Date: November 20th, 7 pm – 8 pm
Register and pick up a copy of this month's book. Located at the Youth Desk. There will be fun discussions, snacks, and activities.
---
Family Movie: The Grinch
Where: Waterford Township Public Library
Cost: Free
Date: December 21st, 2:00 pm – 3:30 pm
Bring the family for a showing of the animated 2018 movie The Grinch.
---
Holiday Family Festival
Where: Elite Sportsplex, Waterford, Michigan
Cost: Free
Date: December 21st, 3:00 pm – 6:00 pm
All proceeds and donations go to local families in need this holiday season. There will be a bounce house, face painting,  yard games, giveaways, and Santa Claus! Register here. 
---
These are just a few of the great event's happenings this fall and winter around town. If you know of any other great events let us know so we can spread the word. If you are looking for daycare services for the holidays please contact Paradigm Care and Enrichment Center today, you will be glad you did!