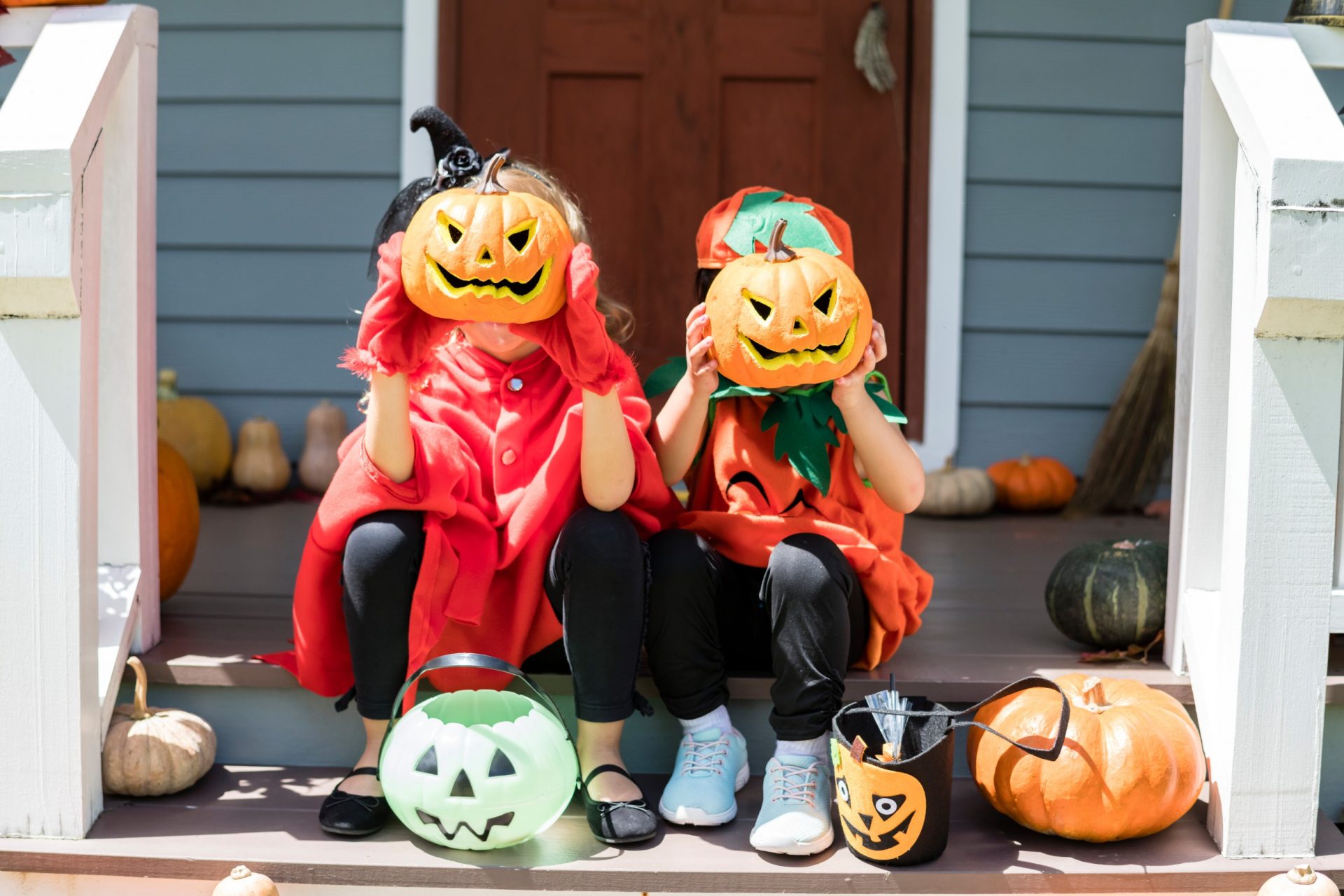 It's October, which means it is the spooky season! Halloween is beloved by children and adults alike. For children, it is one time of year when they get to dress up in a costume and indulge in an absurd amount of candy. Halloween is a highlight for kids, however, some risks come with the holiday.
Due to shorter days, children are trick-or-treating in the dark. This can lead to accidents that can derail their fun. A parent's anxiety can run high. Fortunately, there are a few ways to ease your anxiety this year. Paradigm has some great Halloween safety tips for you!
Halloween Costume Safety
The first way you can protect your children this Halloween season is to prepare their costumes. We aren't saying you should pick only certain Halloween costumes. However, there are a few things that can help reduce accidents while getting candy. First, you should consider getting your child a costume that has a lighter color. Bright colors are easier to spot in the dark and by passing cars, reduce the risk of losing sight of your child.  However, even if you choose a darker-colored costume, you can always increase their visibility by adding reflective or glow-in-the-dark tape on their costume or candy bag. Having your child carry a flashlight or glowstick can also improve visibility.
To avoid tripping hazards, you should make sure the costume fits properly and there are no loose parts that can snag. You should also avoid oversized or high-heeled shoes while walking around in the dark. If your child is wearing any accessories like a wig or mask, you need to make sure that can see clearly and breathe properly. The Halloween costume is half the battle, the other part is the walking.
Walking Safety
Now that you have made sure that your child's costume is safe, it's time for the difficult part. Trick-or-treating in the dark can be dangerous if children do not know how to walk safely. Before trick-or-treating, you should go over some basic walking rules with them. This includes:
Cross at Street Corners
Look Both Directions Before Crossing
Always Walk on the Sidewalks or Paths
Watch Out for Cars that are Turning or Backing-Up
Stay in the Group
Although these are basic safety tips, children can forget about these rules due to their excitement. And, there is one more thing that should be done before Halloween comes to a close.
Halloween Candy Check
While people might consider this as overkill, you can never be too careful. Before allowing your child to dive into their spoils, you should check over all the candy in the bag. Any candy that is torn or has a hole in it should be thrown out. This also applies to spoiled treats. If your child receives a homemade treat from a person you don't know, you might want to throw it out as well. However, that is up to each parent. If you have a younger child, you should take out any hard candies or gum from their bag. Finally, kids should wash their hands before eating their candy.
These Halloween safety tips can help ensure you and your child have a nice and safe Halloween season! Keep up with the latest updates from Paradigm through our newsletters. Also, check back for another amazing blog post soon!