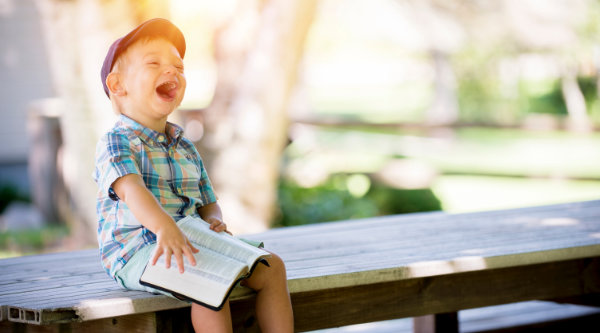 No matter if your child is a 3 year old preschooler, 4 year old preschooler, or a 2 year old young bridger, starting daycare can be nerve-racking.  There are some steps you can take for when your child starts daycare. Also, these helpful steps can apply to when a child starts preschool as well.
When Your Child Starts Daycare Steps
One of the first steps is to visit the daycare before their first day.  At Paradigm, we always encourage a visit at either our Canton or Waterford locations.  The next step is to talk about the child's daily routine so they have an idea of what they are in for.  A napping schedule is the next part.  Contact the daycare and see when the children take naps and their regular nap schedule.
Schedule time away from your child before they start daycare. Have them spend time with a babysitter away from their parents. This helps them become more used to not being around mom or dad all the time. Next would be to make sure you pack everything they need. This really includes infants, bottles, diapers, and special items that your child will need. Also, labeling your child's items is always a good idea.
Other Daycare Steps
Does your child have that extra special blanket or stuffed animal? Bringing this item may help them cope with their new environment. On the first day of daycare, make sure to schedule yourself some extra time. The first day, in particular, may take a little longer than you anticipate. Another tip is not to linger. The first time you leave your child in daycare can be hard on the parent as well, but by not lingering and leaving quickly will help the process a lot.
These are just a few steps to help your young child deal with their first day of daycare. In most cases, it just takes a little time to become accustomed to their new surroundings.  Here at Paradigm, Care and Enrichment Center, we spend time with your child making them feel comfortable and provide a rich learning environment. Visit one of our great locations today for a tour of our daycare facilities.
---