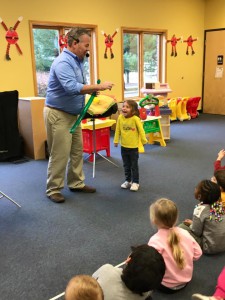 We hope your children have been enjoying the fun activities at our Waterford and Canton locations this season! We are so privileged to have such great children and families that are a huge help with the family fundraisers. With all the effort that is made we are able to do fun things like the Magic Show we had at Waterford.
Santa Arrives for the kids
Our Canton Child Care and Enrichment center had Santa out to see the kiddos also. Sitting on Santa's lap and making sure they told Santa what they wanted for Christmas was full of so much happiness and joy for the children and us all!
We will Continue our Holiday  celebrations in the next week.
Stay tuned that our teachers have hung sign up sheets at both locations for parents to donate items for the parties.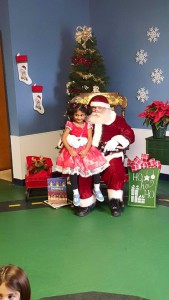 We have been lucky this winter so far with mildly cold weather. We are always careful about our children being bundled up and dressed correctly for the cold weather. Please check out our Zoning criteria for the cold weather and to keep the kids inside or let them play in the snow!
As always contact us with any questions about our Child Care and Enrollment options. Check out our Facebook for updates and fun things we do at each Paradigm Care and Enrichment Centers.