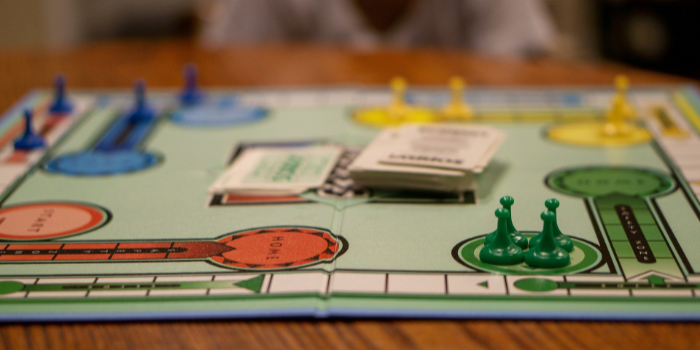 While most of us are on lockdown with the family, you may need some reference for games and family activities to do. First, we will start with some mare traditional games.  One that can help kids learn to spell while out of school, is none other than the traditional Scrabble. For the younger kids that might struggle some with spelling, Scrabble Junior is also available. In addition to Scrabble, another traditional game that can help kids learn math is Monopoly.
Monopoly has hundreds of versions at this point, but the core gameplay always remains the same. Another fun traditional game is UNO. UNO can teach kids pattern recognition as well as colors, and numbers. Sometimes the kids just want to play a goofy game, and that game is Pie Face. Pie Face is a pretty simple game, you spin a wheel to see how many clicks you have to make. Before the game, you add whip cream to the hand. Once the right number of clicks happen, you will get splatted in the face with the cream.  it really is a lot of fun for the whole family.
Digital Family Activities
Board and card games are a lot of fun but kids these days really do love video games. The games we mentioned earlier are also available on phones, tablets, and consoles. In the video game industry, the most family-friendly system is the Nintendo Switch. It is designed to be mobile and to be more multiplayer friendly than the other systems.  One of the newest games that the whole family can enjoy is Animal Crossing. Animal Crossing you can raise your character and build a whole community.
The appeal is there really are no rules or ways to win the game, it is more about just growing your character.  Another game similar to this is Minecraft. It has been around quite a while and is available for almost any platform. The nice thing about Minecraft is it can really enhance your child building skills and encourage them to be really creative. Finally, another popular creative game for the whole family is Super Mario Maker 2.
You can build your own levels in Super Mario and then challenge your family to complete them. It is hours of fun for the whole family.
Paradigm Is Here To Help
Paradigm Care & Enrichment Center is here to help the families of Essential Infrastructure Workers. We are taking immediate enrollment for Infants to 5-year-olds for all essential workers. In addition, we are accepting 6-12 year olds for essential workers as well. Please give us a call today at 248-363-9800 for Waterford or 734-354-9600 for Canton.