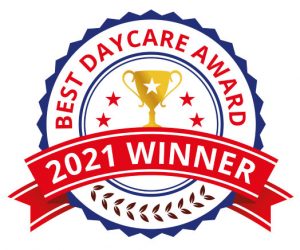 Paradigm Childcare was voted 2021 best daycare for Canton and Waterford. This is a huge honor for our company. Every year, Nextdoor chooses winners from over 54 million business recommendations from neighbors! The winners are chosen based on recommendations from people all over Canton and Waterford. As a result, Paradigm has one thanks to our local community.
After winning such a title, Paradigm is ready to continue what makes our centers so wonderful. Our dedication to providing a safe and enriching learning environment for our students. This is what makes Paradigm the best place to enroll your child.
Dedication to Mission
So, what makes Paradigm Care and Enrichment Center the best? After all, there is a reason why people select them as the neighborhood favorite. Since its founding, Paradigm has been focusing on our mission statement. As a daycare, we want to create life-long learners that will continue to grow with time. Furthermore, we want students to develop strong bodies and minds. To accomplish this goal, Paradigm has been crafting programs that foster our student's creative minds. In addition, students are given a warm and safe environment to be able to explore.
Paradigm believes that all children can thieve in environments that are developmentally appropriate, caring, and nurturing. As a result, Paradigm has a variety of programs that help our students succeed.
Classrooms and Programs
While other daycares just watch your kid, Paradigm wants our students to thrive. While students are in their classroom, our teachers prepare activities and events that are appropriate for them. All of our classrooms focus on the developmental milestone that children should be working on. As our students move to a different classroom, they will build on skills from the previous room. In addition to our classrooms, Paradigm has different support programs. These programs include a nutrition program that helps with picky eaters, positive behavior support, and a shadow program. In addition, there are extra-curricular programs like Amazing Athletes and JS Junior.
2021 Best Daycare
Paradigm's philosophy and programs are the reason why this daycare is the best in Canton and Waterford. Paradigm has been providing high-quality childcare for over a decade. So, don't just trust your child with any daycare. Join the Paradigm family today.