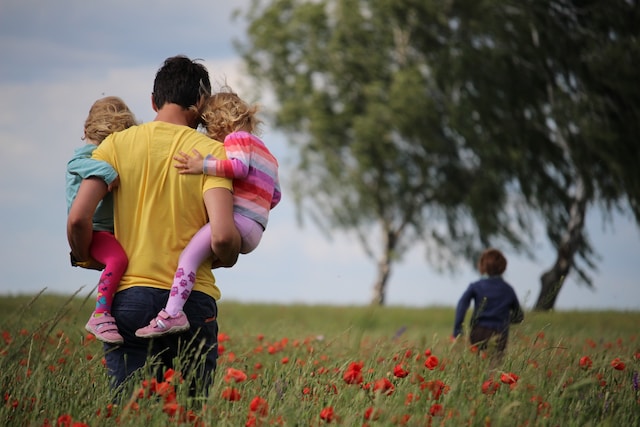 Community events are always a wonderful experience, especially for families. Paradigm is always encouraging families to take their children to local events for quality time and to introduce them to new experiences outside of the classroom. Now that April's showers passed by, it's time to enjoy May's flowers by enjoying the outdoors! So, what events should you be looking forward to this month and into June?
St. Jude's Trike-A-Thon 
Paradigm's three and four-year-old preschool classes will be participating in our 13th annual St. Jude's Trike-A-Thon this May! This fun, week-long event teaches children how safely use their riding toy while they raise money for St. Jude's. This fundraiser ensures that families never receive a bill from St. Jude for treatment, travel, housing, or food so they can focus on helping their children. Only our three and four-year-olds will be riding, however, parents can donate to St. Jude through this link. The riding days are:
May 18th (Canton 3 & 4 Pre, Waterford 3 Pre)
May 19th (4 Pre)
Parents of our three and four-year-old preschool classes should make sure their child has their safety gear and riding toy to enjoy this event!
Load up your family and friends into your car for a fun scavenger hunt! This community-wide scavenger hunt is on May 20th, starting at Summit on the Park! Each ticket includes pizza, salad, and a breadstick dinner with prizes for 1st, 2nd, and 3rd place winners. All of the proceeds go toward the Canton Cares Fund, which supports the community by providing financial assistance for disaster relief, therapeutic recreation, youth and senior programs, employee recognition, and scholarships!
On the first Saturday of June, join this free family event! America Hiking Society's National Trails Day celebrates our country's amazing trail system, which is why Canton is hosting events along the Lower Rouge Trail. These events include educational displays, trail mix stations, and self-guided tours along the beautiful Rouge River.
Join Community Events
Community events provide many benefits for the greater area and locals. In addition to introducing to other community members, you can build connections and experiences that can enrich your child's life. Although Paradigm can make recommendations, parents should check out their cities' community boards and see what events might interest them.
---
Keep up the latest with Paradigm with our newsletters!