We all know just how expensive raising a baby or toddler can be. If you aren't aware, the average cost of a child before they turn 5 is approximately $20,000. Between childcare expenses, formula, clothing, diapers, the cost just seems to go up and up. Well, we have some good news! There are many ways to save money from the comfort of your home. From Facebook marketplace, to coupons for free products, there are ways that you can drastically reduce the amount of money you spend on everyday necessities for babies or toddlers.
Finding an Affordable Childcare Center
One of the most costly parts of raising a toddler or baby is childcare. Add that to the list of other necessities and it adds up quick! When saving money on childcare for toddlers, you do not want to lose the quality of care. This is why at Paradigm Childcare and Enrichment Center, we take pride in being an affordable childcare center. Offering childcare for 2 or 3 year old bridgers (toddlers), babies, or infants. In addition to high-quality childcare, our philosophy focuses on developmental enrichment allowing them to develop not only physically but mentally, emotionally, and cognitively as well. Contact us on how you can save money on high quality childcare for toddlers in Michigan.
For more information on affordable childcare in Michigan, contact us today. Schedule a tour and see first hand that high-quality childcare by people who care, can still be affordable!
Great Deals for Toddlers on Facebook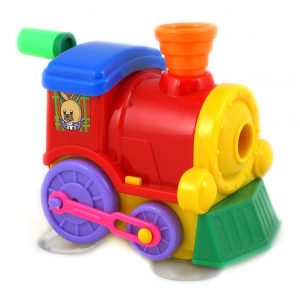 If you do not mind purchasing gently used clothing or baby products, Facebook is a great tool to save money. Not only will you easily find the general Facebook Marketplace, but there are also many Mom-to-Mom groups available no matter what city you live in. Because babies and toddlers grow out of things quickly, most items are gently used, or may even be brand new! Think about it, that brand new $200 baby swing you have been eyeballing, you may find it, still in great condition,  for $50 or less!
Once your 2 or 3-year-old has grown out of clothing, shoes, or toys, you too can re-sell products and make some money back. When you find your favorite mom to mom groups, it so easy! Simply take a photo, add a description, list a price, and wait for responses from other moms! You decide where you want to meet, or if you prefer just to leave it on your porch to be picked up.
Finally, mom to mom sales typically held at local churches or schools is a great way to buy and sell kids stuff from baby to middle school age.  Just do a local search on any of the social media platforms. Sign up early if you plan to sell. Space is typically limited and goes fast!
Coupons for Free Baby Products
Not only are coupons for things you already purchase for your baby or toddler great, but there are great ways to get coupons for free products that you may have never tried. If your willing to give a quick product review the coupons will keep coming and coming. Sites like MomsMeet will give you tons of coupons for free products to share with your friends in addition to coupons to save on future purchases.
Hopefully, you can use some of these tips to save money!