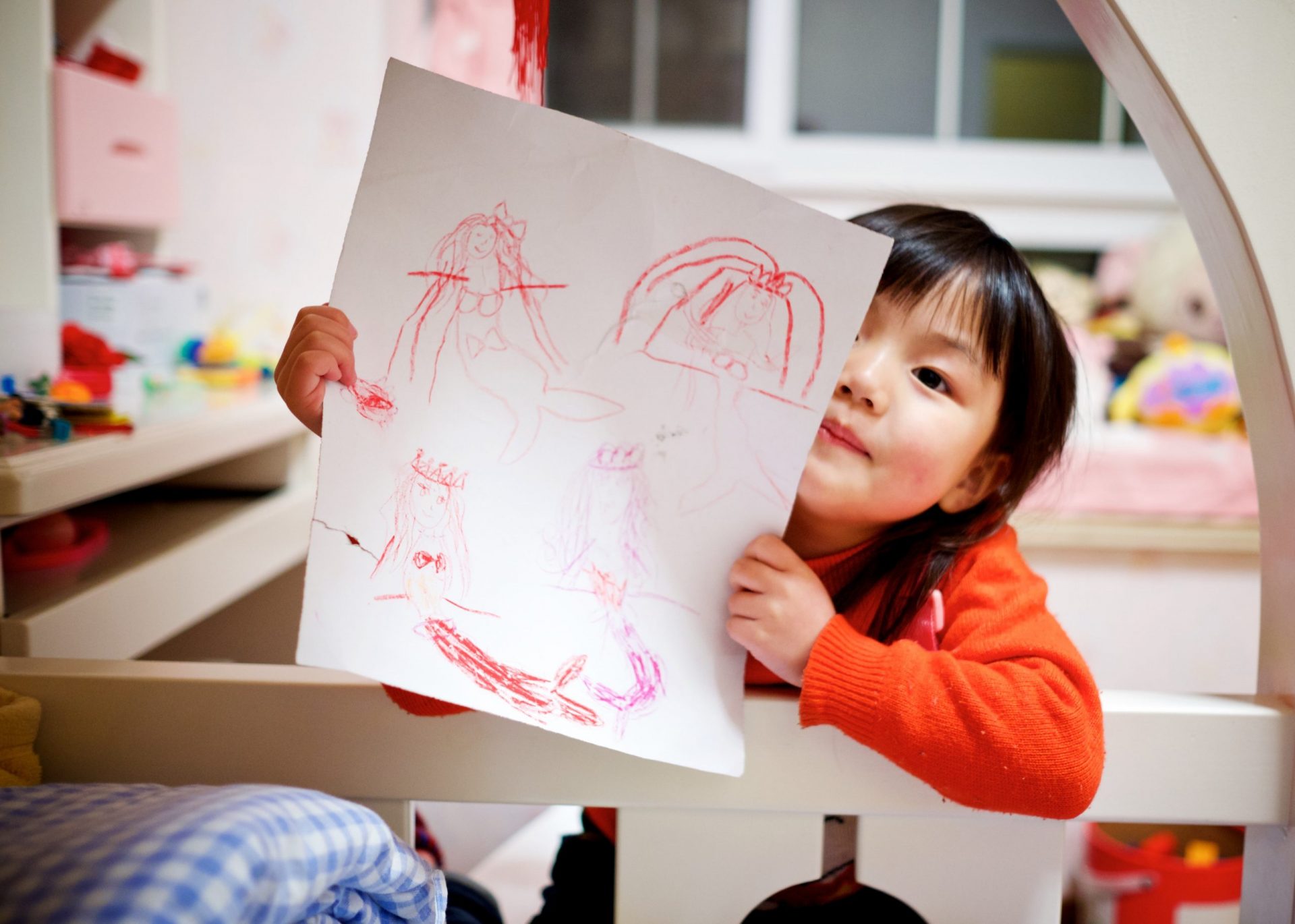 Looking for methods to help your 4-year-old learn outside of the classroom? While children get a lot of education in the classroom, learning should not stop once your child leaves school. Every moment is an opportunity to learn. However, 4-year-olds may need help in the learning process. These young children still have the reckless abandon of toddlerhood while having the inquisitive mind of a preschooler. As a result, new methods have to be implemented. So, what can you do to help your 4-year-old learn?
Ask and Answer Questions
Any person who has interested in a 4-year-old knows that this is the age of question. After answering one question, you can expect three more questions to follow. In addition, sometimes the questions are really hard to explain in 4-year-old terms. However, this provides a great opportunity to connect and help your child learn. When your child asks a question, answer the question in terms that they can understand. Even if it is an awkward question and you have to give a non-answer. This exchange helps your child build social and communication skills, allowing you to engage on their level.
Also, you should be asking your child questions. Aim to ask 20 questions a day to keep them engage and get their inquisitive minds thinking. Don't help them with their answers, let them answer your question on their own. While this is basic, everyday communication, being mindful of your interactions can enhance your child's learning experience outside of the classroom.
Challenge Them
It's important to start giving your 4-year-old a challenge! One way you can challenge yourself is through questions. In addition to engaging, you can use these questions to help your child find their own solutions. Ask questions in different ways so your child's brain develops and builds better linguistic understanding. Talk to them about tasks like sorting and organizing to engage their understanding of names and shapes. Let your child dress themselves, brush their teeth, and do other tasks with supervision. Your 4-year-old is ready for challenges so give it to them!
Play
Play is important because it's still how your child learns and explores feelings. Also, it helps fosters a child's creativity and imagination. Engage in make-believe play to expand their imagination and help them learn the difference between fantasy and reality. Activities like singing and dancing are always engaging for children and help with motor skills. Selecting games that target specific milestones for their age group will help your child advance their development as well.
Some excellent playtime activities can be:
Messy Play (Sand and Mud)
Outdoor Play (Rolling, Tumbling, Running)
Painting/Drawing
Dress-Up
Parents are the First Teacher
These methods to help your 4-year-old learn will help them learn inside and outside the classroom. While your child learns a lot with teachers, parents are always the first teacher for their children. Parents set the tone for the years to come. That is why it is important to engage with your child and help them learn. At Paradigm Care and Enrichment Center, we want to support parents to help their children succeed in the future.